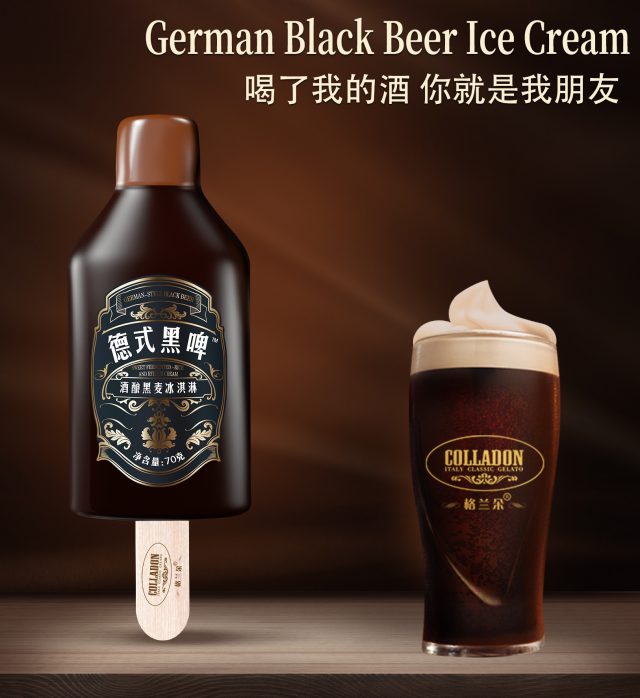 Singapore's Happy Ice Pte Ltd has announced the availability of the new German Black Beer Ice Cream made by Chinese ice cream company Deshi (德氏), reported sethlui.com. Deshi first launched the ice cream with 1% alcohol content in China in January 2020 as one of the novelty ice cream to compete in the crowded marketplace to catch consumer attention.
Each year, Chinese ice cream makers have to come up with ice cream novelties, sometimes to the extent of bizarre, including calamari ice cream with real squid pieces and crab roe ice cream.
This is how Happy Ice describes Deshi German Black Beer Ice Cream:
"Shaped like a beer bottle, each popsicle features a chocolate coating disguised as a beer cap layered on top of a black beer coating that makes up the body of the ice cream. One bite into its creamy black body and a light greyish layer of rye ice cream will be revealed. Filled with bits of rye grains, the rye ice cream exudes an intense nuttiness made more enjoyable with bites of chewiness from the grains itself."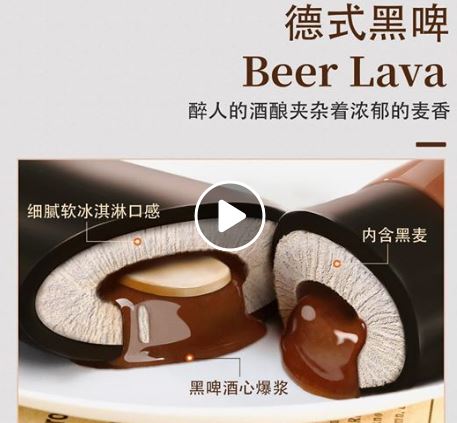 The German Black Beer Ice Cream is available for pre-order now at https://happyice.com.sg/delivery, or get it exclusively at Sheng Siong starting from 13 July 2020.