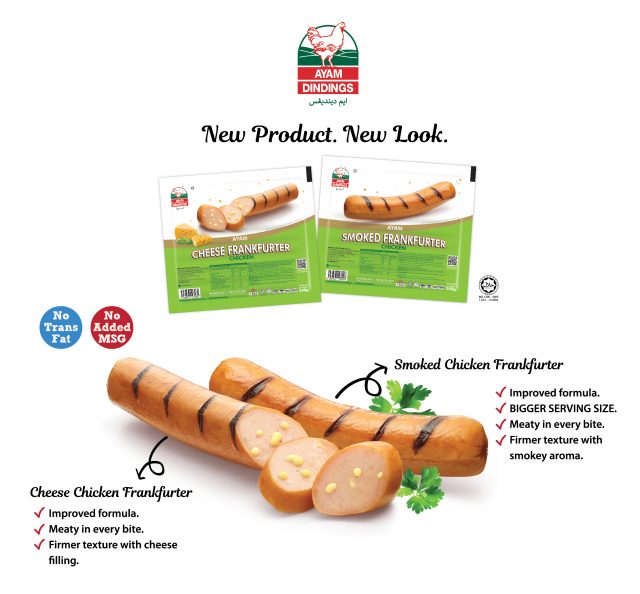 KUALA LUMPUR, July 2020: Ayam Dindings is launching a series of new look with better taste frozen chicken further processed product ranging from frankfurters, nuggets, meatloaf, meatballs, burger, marinated ready-to-cook chicken chops and fried chicken. They contain no trans-fat and no added MSG.

Chicken plays a central role of protein intake in our daily lives. One of the key aspects in our food is the quality and how it is prepared. Therefore, it is a great deal of effort on the goal of improving the quality of food hygiene and safety processing. Hence, all Ayam Dindings' products are prepared and processed from one of the most advanced and the largest single poultry processing plant in Malaysia, which is designed and built according to the USDA & BRC guidelines.

The products are packed in household friendly frozen pack size ranging from 250g – 800g, including varieties of ready-to-cook marinated chicken chop, and no defrosting required breaded nuggets, fried chicken, helping more households in convenient cooking by creating easy food preparation for every meal to the kids and family. In addition, we have taken another further steps to create a series of local taste oriented and simple to try recipes at https://www.ayamdindings.my/tasty-recipes/.