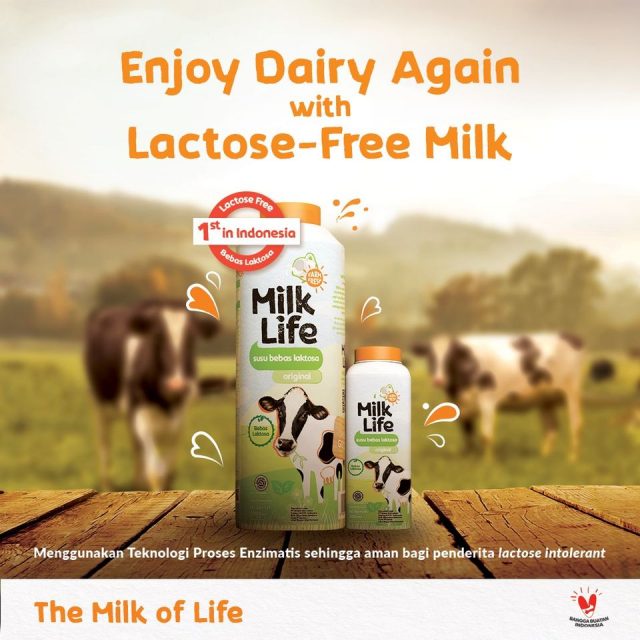 MilkLife, a new pasteurised milk from Indonesia's Global Dairi Alami, has added lactose-free milk to its range. The lactose-free milk is the first of its kind in Indonesia with the tagline "enjoy dairy again with lactose-free milk".
Lactose-free is gaining popularity in Thailand with leading players such as CP-Meiji launching into this segment. In Indonesia, lactose-free option in liquid milk has yet to gained popularity due to the lack of products in the market. The new launch could introduce more consumers to pick lactose-free as an alternative to normal milk.
MilkLife lactose-free is available in 200ml and 1L sizes. The price of lactose-free is slightly more expensive than plain and chocolate.
MilkLife is available online at blibli.com/milklife (for Jakarta, Bogor, Tangerang, Bekasi, Bandung, Surabaya, Yogyakarta, Solo and Semarang).