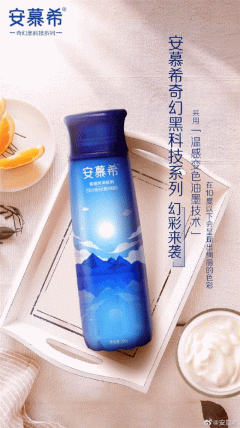 In China, Yili's Ambrosial ambient yogurt drink has transformed its packaging into a work of art through the use of UV fluorescent ink technology.
The packaging will turn into special vibrant colours if you place the bottle in an temperature under 10ºC. The colours will also change if your put the bottle under UV light or in a pitch black environment.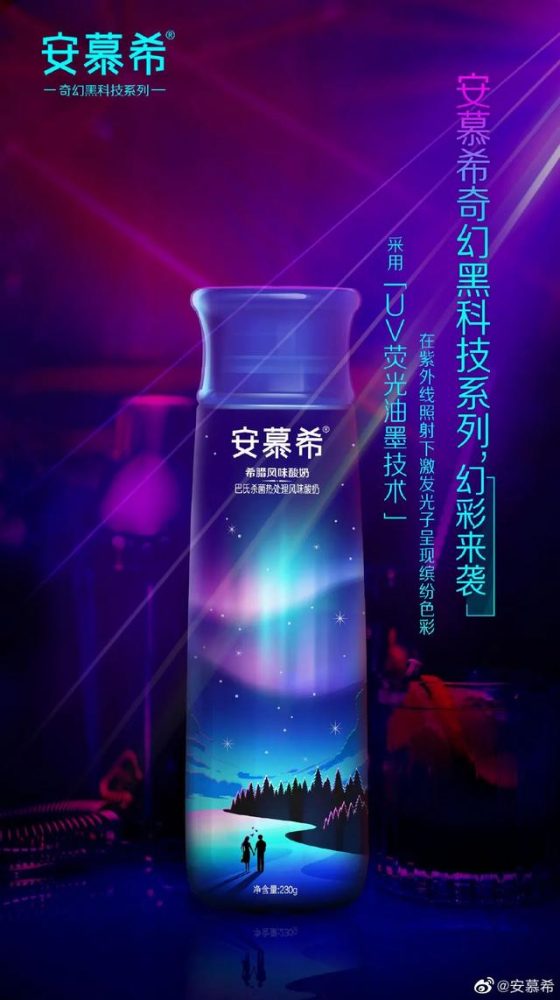 Yili has also recently introduced a limited-edition bottle with a heart logo that will light up once you press a button on the pack. This product was launched featuring its brand ambassador Wang Yibo for Qixi or Chinese Valentine's Day which falls on 25th August.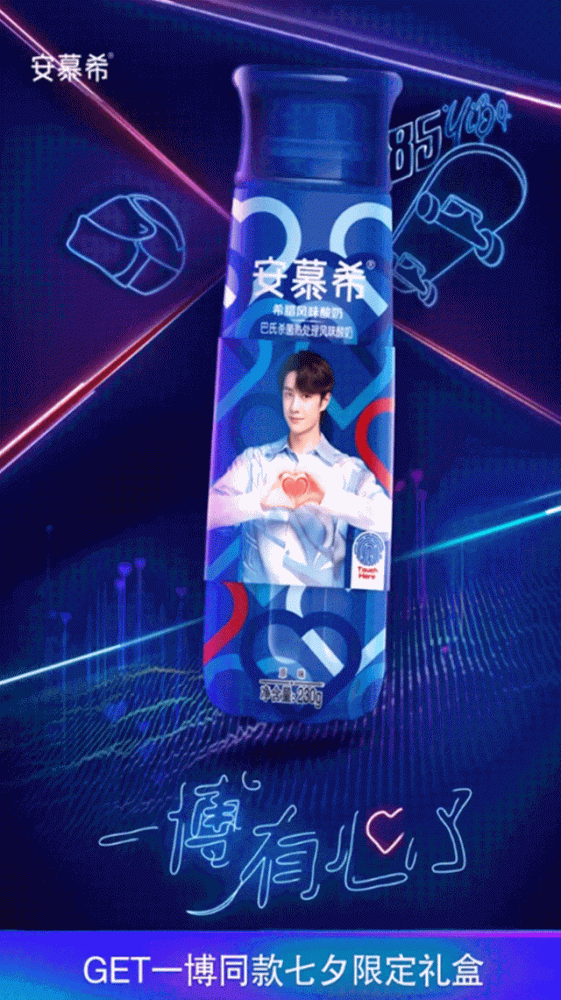 Packaging will be the next frontier to bring further excitement to consumers through technology such as colour-changing packaging or even augmented reality.