The team at Mamee has extended their imagination to a level unseen in the history of instant noodle in Malaysia with a new product called Spicy Mi Boba. This spicy instant noodle, which features  boba, is a unique collaboration with the popular milk tea chain Tealive.
Spicy Mi Boba can be eaten cool too by adding ice cubes. It also comes with a straw so that you can drink the soup at the end.
We have seen tapioca pearls being added inot various foods from pizza, wonton to hot pot. Well, creative folks in Japan have also experimented with boba as an instant noodle topping.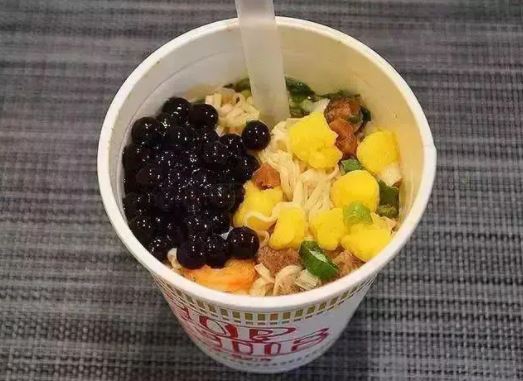 Some people took this concept even further by pouring milk tea into the instant noodle. Once they have finished eating the noodles, the next step is to drink the soup with a straw.
During April Fool's Day in 2020, Axton Salim, the director at the Indonesian instant noodle maker Indofood, hinted the possibility of Indomie Mi Goreng with boba on his Instagram account. The fictitious Indomie Boba did inspire quite a number of netizens in Indonesia to turn this concept into a reality in their homes.
To the guys at Indomie, Mamee has beat you to this and has now turned boba instant noodle into a reality.
The new Spicy Mi Boba is a reflection of how brands are listening and watching what consumers are doing and turning their creative ideas into a reality. It also demonstrate how both Mamee and Tealive speak the language of its target consumers, especially young consumers, who are keen on interesting hybrid or mashup concept.
The next step for Mamee is to encourage foodservice operators or even individuals to explore more creative ways to use the Mamee instant noodles at home or in restaurants.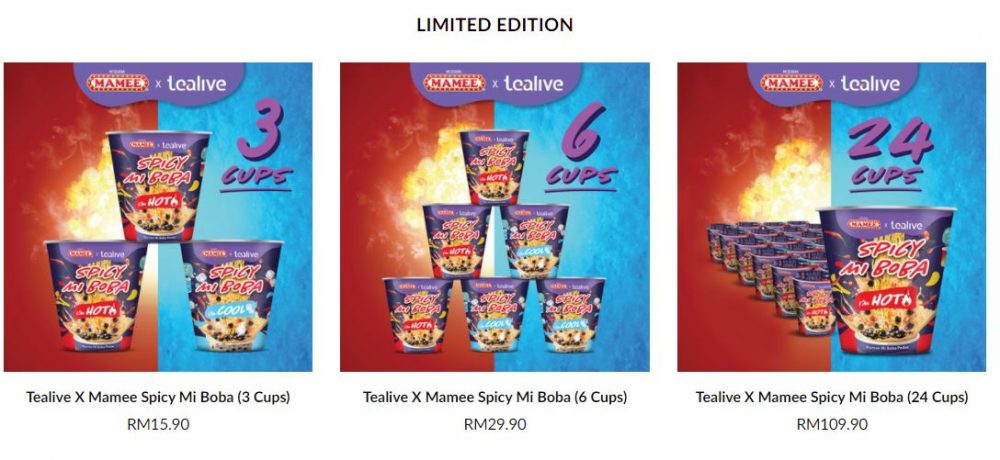 The final message is do get your Mamee x Tealive Spicy Mi Boba now at shop.tealive.com.my.