After partnering with KFC in Thailand, Lay's is now collaborating with Pizza Hut to launch a new range of co-branded potato chips. The new Lay's x Pizza Hut potato chips comprise 2 variants – Cheese Pizza and Seafood Cheese Pizza. The packaging features the iconic Pizza Hut logo accompanied by the pizza chain's famous hotline number 1150.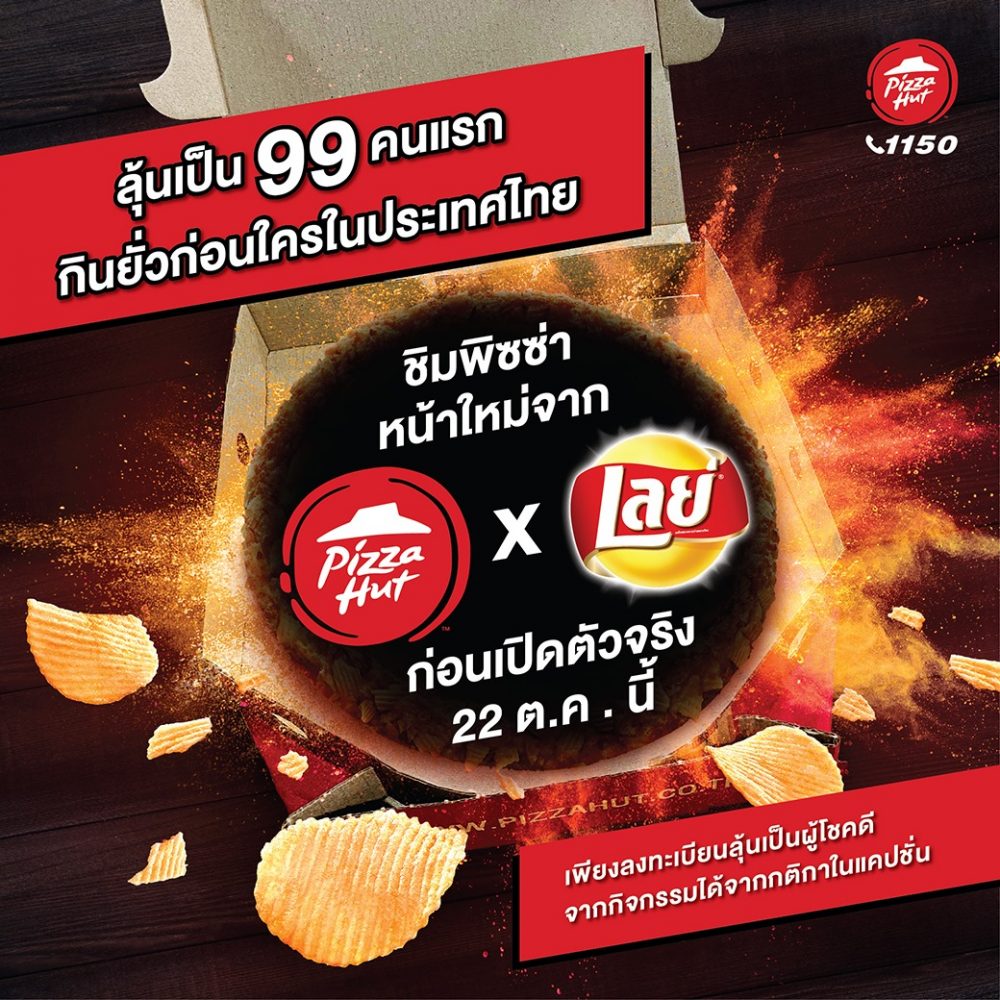 To celebrate the launch, Pizza Hut has announced a special surprise for 99 lucky winners to try the new collaboration before the official launch on 22 October 2020.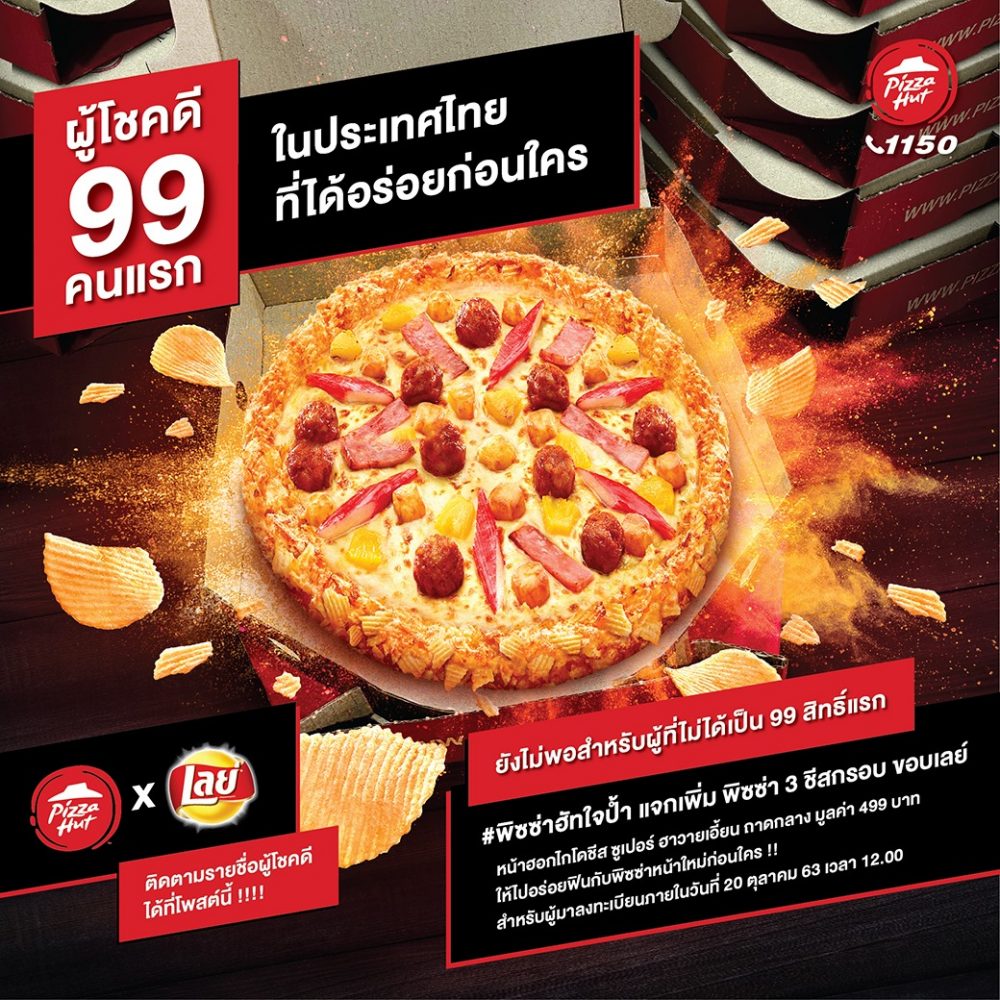 We have seen how Lay's has teamed up with KFC to launch Lay's Chicky Chips. The Pizza Hut x Lay's pizza – Pizza Hut's "Lay's Crunchy Triple Crust" – will likely to be an interesting combination.