Tealive is no longer your usual beverage chain. In fact, we have seen Tealive extending the brand into yogurt drink to compete with other yogurt drink players in the market such as Yomie's Rice X Yogurt.
On foodpanda Malaysia, Culture by Tealive offers various yogurt beverages including Purple Rice Adzuki Greek Yogurt, Brown Sugar Boba Adzuki Yogurt, Pink Dragonfruit Yogurt and Coco Oreo Yogurt.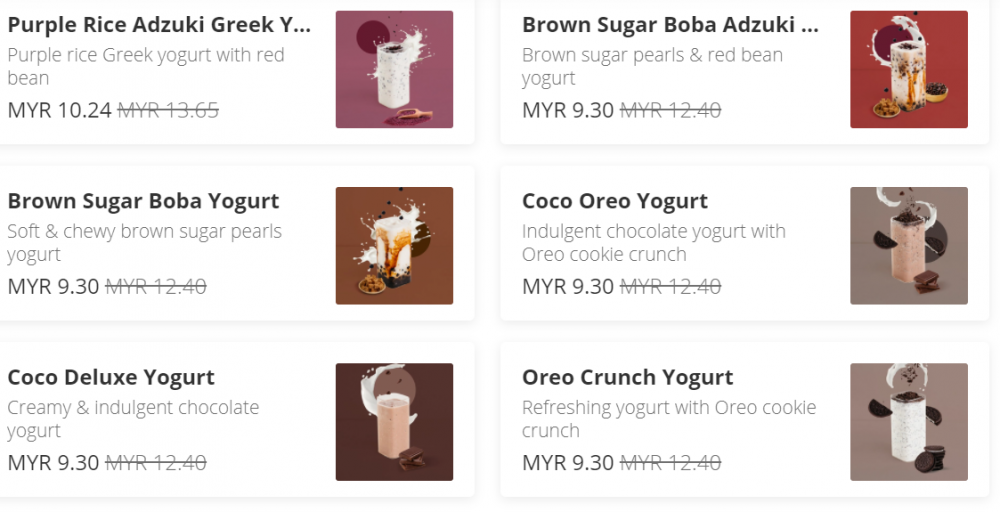 The idea is simple. Just transfer all your existing toppings and ingredients and mix them with yogurt to make them a better-for-you drink. Yogurt drink also offers a greater sense of fullness and is ideal for weight watchers.