Friday 07 May 2021 – The Coca-Cola system in Thailand, comprising ThaiNamthip Ltd., Haad Thip Plc, and Coca-Cola (Thailand) Ltd., is strengthening its leadership in the sparkling beverage market with the unveiling of a new recipe and new look for Coke Zero Sugar. This allows Thai consumers to get the great taste and refreshment that is ever closer to the iconic Coke Original Taste, but with no sugar or calories. The launch of the new Coke Zero Sugar will be supported by a global campaign called 'Best Coke Ever?' allowing consumers to experience the drink through 360-degree marketing activities.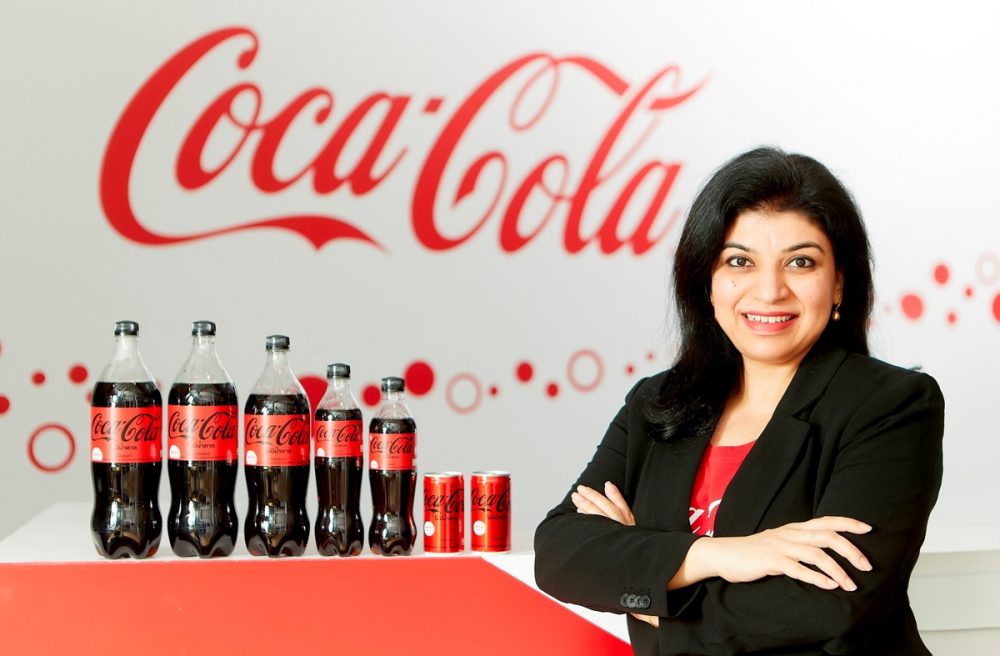 Richa Singh, Marketing Director, Coca-Cola Thailand, Myanmar and Laos, said: "The growing trend in zero-sugar beverage consumption among Thai consumers evidenced by the rapid growth at 21.2% compared with 2019[1] shows that people want more drinks that taste great but have less or no sugar and fewer or no calories. We've continued to innovate on this front and we're excited to bring this latest 'Coke Zero Sugar' recipe and updated design to the Thailand market."
"As the leader in Thailand's no sugar drinks market, with the highest market growth rate[2], we are launching a zero sugar and zero calorie product that allows consumers to enjoy the delicious and refreshing taste of Coca-Cola Original Taste they love, while bringing excitement to the market through 360-degree marketing activities under the 'Best Coke Ever?' campaign."
The new 360-degree marketing campaign is designed to encourage consumers to try the new taste zero sugar version and spark debate with a simple question: "What if the new Coke Zero Sugar is the best Coke ever?" The 'Best Coke Ever?' campaign is rolling out through a fully integrated communication plan with TV commercials, out-of-home media at some of Bangkok's most high-profile landmarks, media channels at point of purchase, in-store media along with sparking conversation on social media via selected influencers. In addition, 5.7 million product samples will be distributed nationwide throughout the year to reach Coca-Cola fans across the country.
The new Coke Zero Sugar also features an updated design that will be consistent across all global markets in an evolution of the company's 'One Brand' strategy. The new design has been simplified and highlights the brand's original and universally-recognized red color, with the Coca-Cola logo now raised to the top of the label as well as the nutrition information of each drink also brought to the forefront. Led by Coke Zero Sugar, the fresh new look will be carried across all versions including Coke Original and Coke Light throughout 2021. The new Coke Zero Sugar is available in a variety of sizes at your nearby store.
[1] Coca-Cola (Thailand) Ltd. calculation based in part on data reported by Nielsen through its Retail Index Service for the Soft Drink Category for the 12-month period ending December 31st, 2020, for Thailand market covers Supermarkets, Hypermarkets, Convenience stores, Provision stores and Food Shop & Restaurant. (Copyright (C) 2021, The Nielsen Company.)
[2] Coca-Cola (Thailand) Ltd. calculation based in part on data reported by Nielsen through its Retail Index Service for the Soft Drink Category for the 12-month period ending December 31st, 2020, for Thailand market covers Supermarkets, Hypermarkets, Convenience stores, Provision stores and Food Shop & Restaurant. (Copyright (C) 2021, The Nielsen Company.)