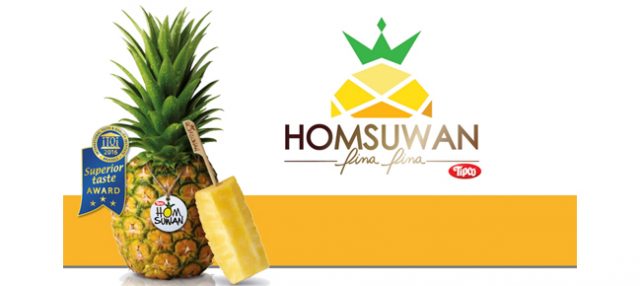 Tipco Foods Plc, Thailand's leading exporter of processed pineapple and market leader in the fruit juice market, has unveiled the Slice Homsuwan Pineapple with Chilli Salt Dip at Thaifex 2017 (image below was taken by the author). Homsuwan, also known as aromatic gold pineapple, was developed by Tipco Biotech, a unit that focuses on fresh fruit and ingredients.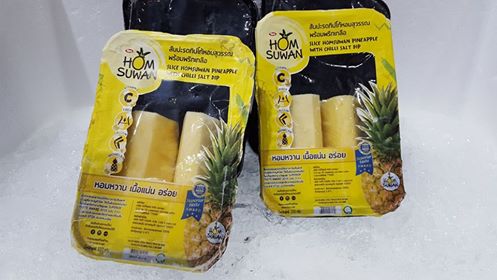 Homsuwan has outstanding fragrance, golden firm pulp, and higher Vitamin C. Homsuwan won the iTQi Superior Taste Award 2016 in the fresh food category.
The company plans to start selling this consumer pack homsuwan each with an individual stick around September 2017 mainly via convenience stores.
There were no sliced pineapple in stick at 7-Eleven Thailand (image below).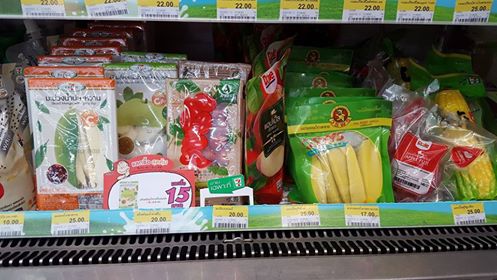 At the moment, Tipco Foods operates a Homsuwan Pina Pina by Tipco outlet selling desserts made with the aromatic gold pineapple.
What Mini Me thinks
With the processed canned fruit industry a sunset industry, it is timely for the company to sell fresh pineapple to earn a higher margin.