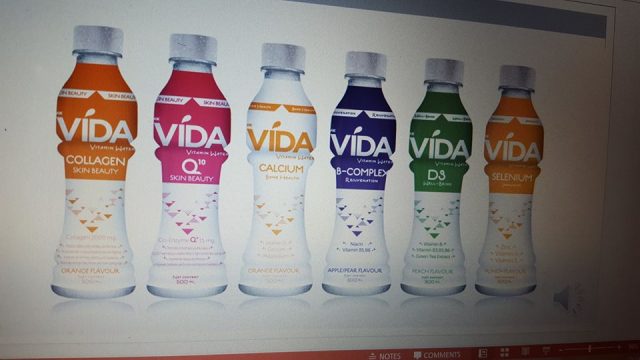 Ajethai, the producer of Big Cola in Thailand, plans to introduce Vida vitamin water in the fourth quarter of 2017, said Chintaphat Chanlongbutr, modern trade and export manager at Kola Real Trading Co., Ltd, a subsidairy of Ajethai. Chintaphat revealed this at Thaifex 2017. The food and beverage expo started on 31 May 2017 and will last until 4 June 2017. The launching of Vida would mark the expansion of the brand into the functional vitamin water category.
Six products under Vida
The Vida range comprises six variants:
Collagen for skin beauty
Q10 for skin beauty
Calcium for bone health
B-Complex for rejuvenation
D3 for well being
Selenium for immunity
Vida Collagen will have 2,000mg of collagen, no sugar, low in calorie and comes in the orange flavour. Vida Q10, meanwhile, will have 15mg of Q10, no added sugar and low in calorie.
Vida Calcium features vitamin D, calcium, magnesium and orange flavour. Vida B-Complex will have niacin, vitamin B5 & B6 and comes in apple/pear flavour.
Vida Selenium has zinc, vitamin A, vitamin E in the punch flavour. Vida D3 has vitamin D, vitamin B3, B5 and B6 and will have two flavours green tea and peach.
Introduces RTD tea
In addition to Vida vitamin water, Ajethai has introduced Aje Big Green Tea in honey lemon and original flavours a month ago (May 2017). The new RTD tea represented the expansion of the brand into the RTD tea category. Honey lemon is a popular flavour in RTD tea. The Aje Big Green Tea has no preservative and is made from natural tea.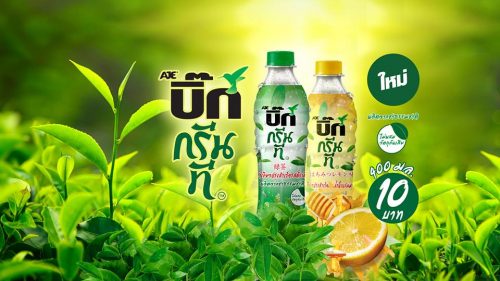 Flavoured carbonates to increase user base
In the carbonated soft drink (CSD) category, Chintaphat said the introduction of the chocolate flavoured Big Cola, launched in early 2017, and other flavoured CSDs served the main purpose of recruiting new customers.
What Mini Me thinks
The new green tea and the proposed introduction of Vida vitamin water shows Ajethai is working towards rebalancing its current portfolio away from carbonates towards healthier drinks. The company may find itself fighting an uphill battle against the more established RTD tea players such as Ichitan and Oishi.