Ichitan Group reported stellar performance in Indonesia with sales reaching 2 million cases in the first five months of 2017, reported The Nation on 24 May 2017. The achievement represents two-thirds of the 2017 full year target of 3 million cases.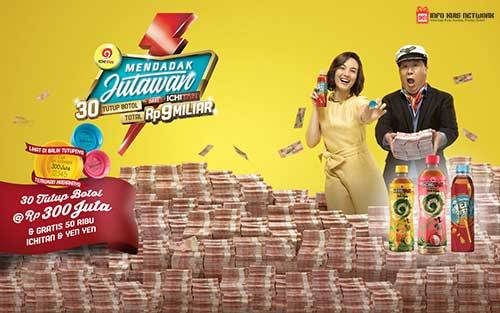 The millionaire program ("Mendadak Jutawan") involving the giveaway of IDR 9 billion to 30 lucky winners each taking home IDR 300 million (USD 22,500) has been an overwhelming success. The campaign started on 1 April 2017 and will end on 30 July 2017.
1st winner announced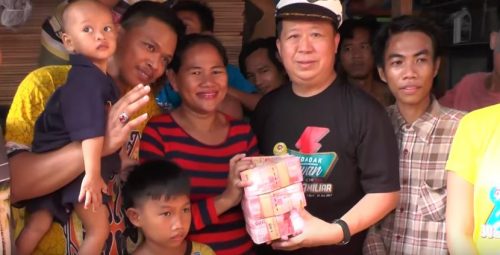 Ichitan Group CEO Tan Passakornnatee, also known as Mr Ichitan, personally handed the bundle of cash totaling IDR 300 million to the first winner. Being present at the prize giving event is important as it adds a personal touch and increases the appeal of Mr Ichitan and the Ichitan brand as generous and a saviour of the poor.
Such marketing helps to instill a feel good factor on the brand, thus generating the same impact as what Ichitan has achieved with its campaigns in Thailand. Passakornnatee was also present in the handing out of cash prizes to a number of IDR 300 million winners.
Win-win for retailers and brand owner
Retailers benefited from the millionaire program as they would receive prizes such as Apple iPhone from each winner of the IDR 300 million who bought at their store. By making retailers (ie small warung owners) happy, they are more willing to stock Ichitan products in the future and this would increase the brand penetration.
Ichitan now in Indomaret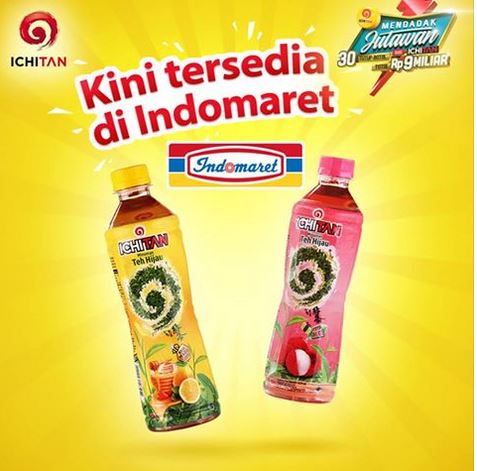 Previously, Ichitan, a joint venture with Atri Pasifik, was not present in Indomaret, the largest minimarket chain in Indonesia. Atri Pasifik is a joint venture between Japan's Mitsubishi Corp and local Sigmantara Alfindo (Alfa Group), which runs a competing Alfamart minimarket in the country. The expansion of the distribution channel into Indomaret is positive for Ichitan as this improves the product penetration further.
Spike in interest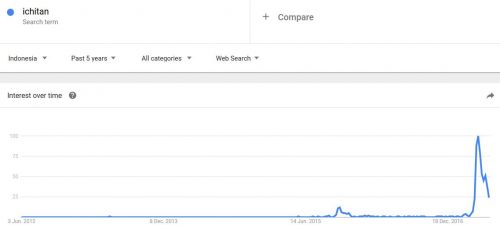 There has been a sudden increase in interest about Ichitan following the launch of the millionaire program in April 2017. Most of the searches revolve around the millionaire program, a testimony of the success of the campaign.
Looking at first profit by 2019
Ichitan aims to earn a profit from its investment in Indonesia by 2019, said Passakornnatee. At the moment, the local unit is still a loss-making entity.