HoneyB, the world's first halal sparkling honey drink, and Gorilla isotonic drink, both made by Malaysian companies are now in China. Gorilla is distributed by Mayiyanghuo (蚂蚁洋货), while HoneyB is distributed by Shanghai-based Golden International Corporation (上海戊申商贸有限公司). Gorilla comprises the complete workout range – Reload, Turbo and Fuel for before, during and after workout. Golden International Corporation (GIC) is also the distributor of Arla, Hero, Lurpak and other food products in mainland China.
Below as the photo of Gorilla workout drink at SIAL China 2017. The image was taken by the author.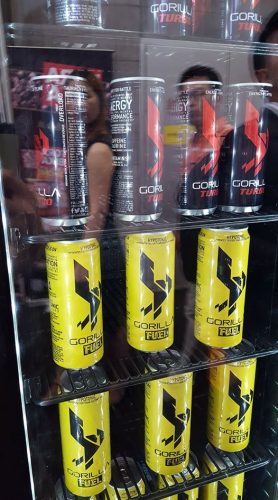 HoneyB will enter hypermarket chain such as Carrefour and Auchan in China by the end of May 2017.

What Mini Me Thinks
Malaysian SMEs are actively targeting the export market to grow their new brand as the beverage business is all about volume.