HoneyB was launched in Malaysia around November 2016. It is known as the world's first halal sparkling honey drink. HoneyB is made from 100% Australian honey and designed for consumers who want to indulge in something sweet but do not want the usual sugary sweet sodas.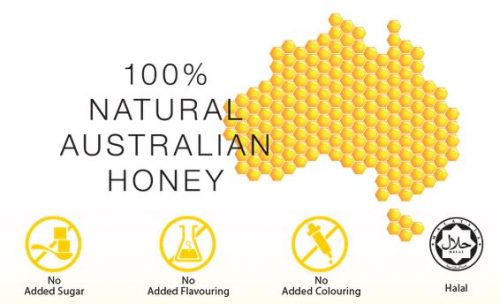 HoneyB does not come with added sugar, colouring and flavouring. It is currently available at the following retail outlets.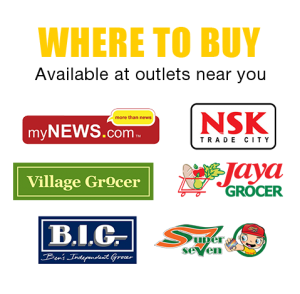 The 250ml drink is selling at a normal price of RM 3.50 at myNEWS.com (Promotion price is RM 3.00).
Key ingredients
Carbonated water, 100% natural Australian honey, apple juice, acidity regulator (glucono delta-lactone) and preservative (sodium benzoate).
About the manufacturer
The producer of HoneyB is The Original Beverage Sdn Bhd, which shares the same office as Oregene Biotechnology Sdn Bhd.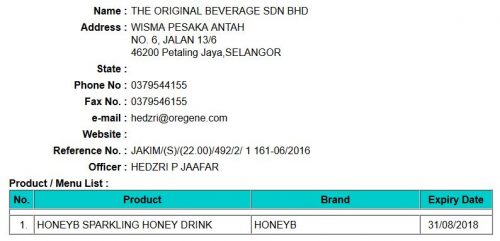 The Original Beverage currently only has one product – HoneyB, which is certified halal by JAKIM. Oregene Biotechnology, founded in 2013, is the company behind senZues, the world's first halal-certified and clinically proven cosmeceutical.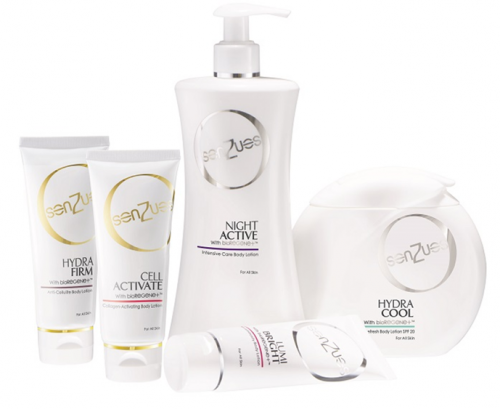 Nuhoney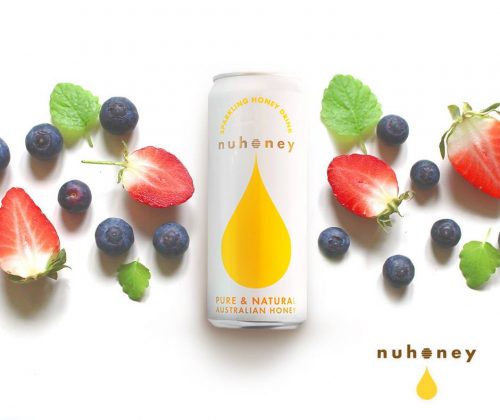 HoneyB does look quite similar to Nuhoney in terms of ingredients. Nuhoney is currently available in Singapore and is made from 100% Australian honey, carbonated water, Glucono Delta-Lactone and Sodium Benzoate. Nuhoney is made in Malaysia under the license of Nuhoney Pte Ltd.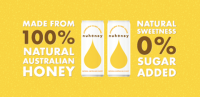 What Mini Me thinks
With sugar becoming public enemy number one in most countries, companies are innovating with sugar alternatives such as stevia and honey to satisfy consumer craving for something sweet without the sense of guilt.