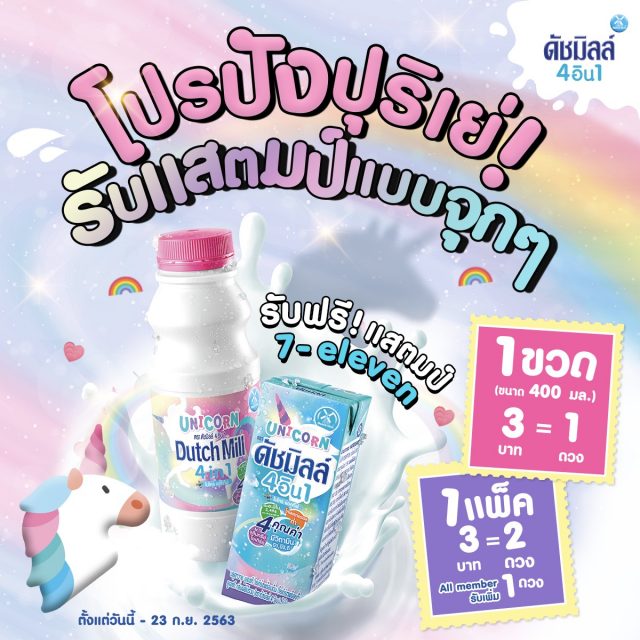 Dutch Mill 4in1 yogurt drink has unveiled the new unicorn flavour. To celebrate the launch of the new unicorn flavour, Dutch Mill is organising a contest with prizes including inflatable unicorn, unicorn hat, unicorn power bank and unicorn makeups. Unicorn is a limited edition flavour with a blue hawaii mixed fruit taste.
Please share with us what you think about the new flavour.
Unicorn has strong appeal among consumers who like things that are "kawaii" or cute. We have seen a lot of examples of unicorn food in the past few years including Wall's Unicornetto ice cream (2019). Would unicorn stage a come back to the food scene?