KUALA LUMPUR, 21 SEPTEMBER 2021 – Shopee, today, expanded its services with the latest addition of ShopeeFood in Malaysia, accessible via the ShopeeFood icon on Shopee's homepage. Through this, users can shop for all their needs, including food delivery, on Shopee.
The service, which will be rolled out in batches, will be made available to over 8 million Malaysians living in the Klang Valley starting 24 September, offering access to a variety of eateries from popular joints such as A&W, Burger King, Nando's, Starbucks and Tealive as well as local street food stalls.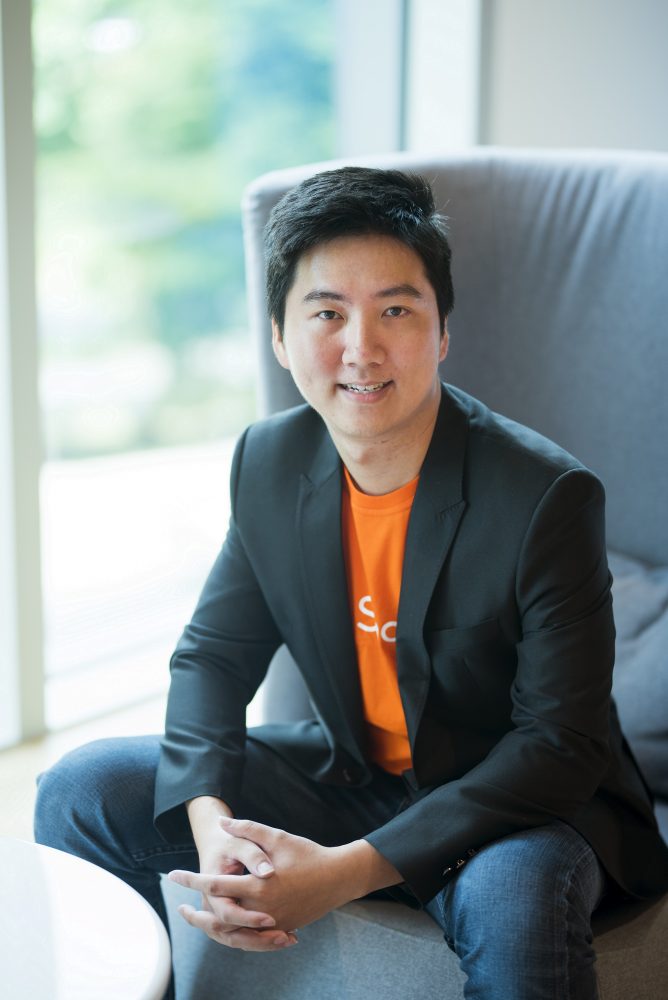 Terence Pang, Chief Operating Officer at Shopee said, "We are delighted to include food delivery as part of the Shopee experience. Malaysians can now shop for all their essentials online, enjoy entertainment on Shopee Live, play their favorite game on Shopee Prizes and satisfy their cravings via the app."
Pang added, "This new service will also enable food and beverage merchants to move online and reach out to more customers, driving long-term growth. We hope that our users and merchant partners will enjoy using ShopeeFood. We will continue to improve our platform and services to better serve the needs of everyone."
As part of its launch, ShopeeFood will be giving new users Free Delivery vouchers with RM0 minimum spend and discount vouchers worth up to RM8. From 24 to 28 September,  ShopeeFood will be offering RM10 and below meal deals for even more value, while stocks last. More ShopeeFood promotions will be announced through their Instagram page, @shopeefood_my.
Users visiting the Shopee App to check out ShopeeFood will also get to experience the festivities of Shopee's 10.10 Brands Festival that is happening till 10 October, with more deals and promotions on September 25 Payday Sale and 10.10 Brands Festival day itself. The shopping festival offers Free Shipping Vouchers with a minimum spend of RM10 and 50% off Big Brand Discounts. Users also stand a chance to Tap and Win a Toyota Vios.
On top of that, shoppers can expect a string of entertainment when they tune in to Shopee Live and Astro Ria on 21 and 28 September, and 5 October at 9PM to catch MeleTOP Bersama Shopee 10.10 hosted by Nabil Ahmad, Shiha Zikir, Issey Fazlisham and Zulin Aziz. On 9 October at 9PM, users will see the Shopee TV Deals – 10.10 Brands Festival Show taking place on Shopee Live and TV3. Here, shoppers will have 3 extra chances to Tap and Win a Toyota Vios as well as claim 10.10 Only Vouchers of up to 95% off from their favourite brands.
Making the Shopee 10.10 Brands Festival even more exciting are three local brand ambassadors, starting with artist Alif Satar who will kick off the shopping festival, while the other two will be announced in due time.
Adding cheer to the shopping festival, ShopeePay users are entitled to receive up to 10,101 Shopee Coins every time they top up their mobile wallets from 2 till 9 October – which will be tripled during ShopeePay Day on 1 October.  Better yet, users can use the Shopee Coins to offset when they pay for their ShopeeFood orders.
For more information on ShopeeFood, visit https://shopee.com.my/m/shopeefood
Check out the Shopee 10.10 Brands Festival at https://shopee.com.my/m/1010-festival