Your choice
The choice is yours – good mood or bad mood. This is the choice the male protagonist has to choose. The selection he made will have dire consequences – a matter of life and death or a happy ending.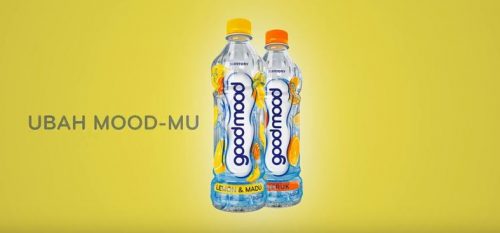 The TV commercial by PT Suntory Garuda Beverages for its latest drink Good Mood inspired by infused water, presents the viewers with a choice. With the tagline "Ubah Mood-mu" or "Change your mood," consumers are given the option to change their mood for the better or worse. Good Mood is an infusion of real lemon extract and a hint of honey. The drink is positioned to brighten and uplift your mood.
Bad Choice
A bad selection ruins the day. The male protagonist made the wrong selection and ended up fighting for his life trying to escape from zoombies while clutching a hen and holding a banana.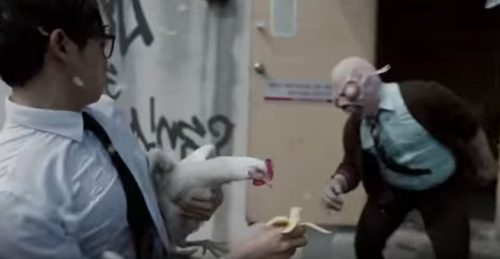 Good Choice
By choosing Good Mood, his mood improves and everything looks cheerful and fine. He even offers to open the taxi door for a stranger and give a balloon to a complete stranger.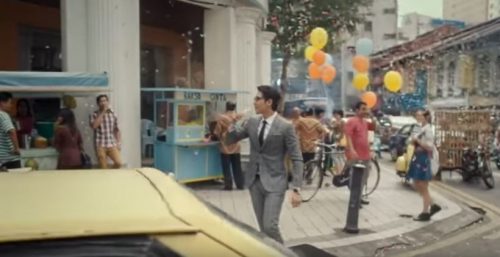 In the office, his simple "fluttering" dance move became viral after an employee secretly filmed it and uploaded on the Internet. This section pays tribute to the quest of millennials going to extreme lengths for celebrity fame on YouTube, sometimes without even realising it.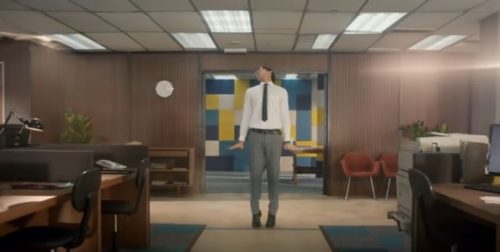 After the clip was uploaded, it became viral and was reported by the global media. This spurned copycats around the world.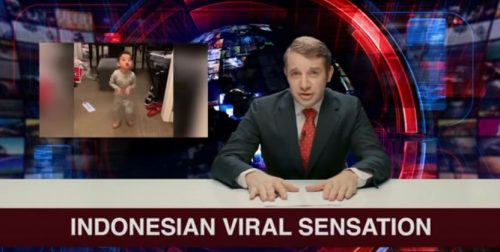 Shoot to fame
Upon leaving the main door of his office, the protagonist was surprised to find himself surrounded by journalists wanting to catch a glimpse of the person behind the viral dance move.
Millennials choose fame over career
A survey by Clapit, a discovery platform for new talent, has found 30% of millennials would choose to become famous rather than becoming a lawyer. One in ten millennials would choose fame over a college degree and over a quarter of millennials would quite their job in exchange for fame.
This TVC by Suntory Garuda resonates with the shoot to fame mentality and aspiration of the millennial generation, the target audience of the Good Mood drink.

What Mini Me thinks
It is inconceivable 15 years ago to think of making a living as a YouTuber or Internet celebrity but this has happened now.