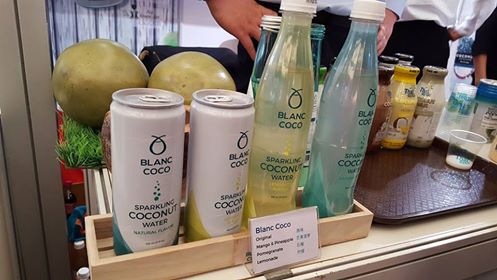 Blanc Coco, the world first 100% sparkling coconut water from nam hom coconut, is now available in PET and can packaging. The new packaging was spotted at SIAL China 2017 (17-19 May 2017), which was held at the Shanghai New International Expo. The author first saw Blanc Coco at Thaifex 2016 in May 2016.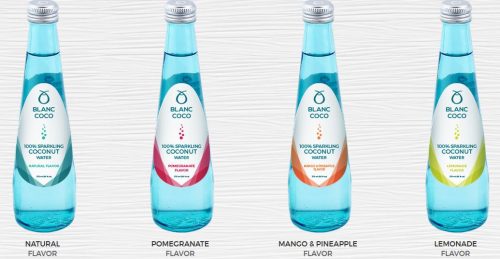 Blanc Coco is produced by Thai Coconut Public Company Ltd and was officially launched in Malaysia in February 2017. Blanc Coco is distributed locally by Euro-Atlantic Sdn Bhd and is available in four flavours  – Natural Flavour, Mango & Pineapple, Lemonade and Pomegranate. With a selling price of RM 7.50, Blanc Coco is targeted at foodservice and high-end grocers.

In China, Blanc Coco is distributed by Nanjing Big Dipper International Trade Co., Ltd. (南京碧得璞国际贸易有限公司) and will be made available the glass version in early June 2017. The selling price is likely to be around CNY 30 per bottle. The premium price means the sparkling coconut water will focus on high-end supermarkets, star graded hotels and restaurants.