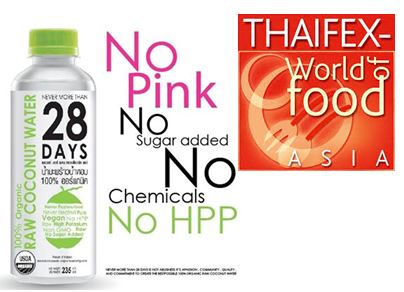 Coconut water rules at Thaifex – World of Food Asia 2016. Here is a summary of the new product trends for coconut water:

Unique Flavours
Flavoured coconut milk moves beyond the original taste to make the category relevant to more consumers looking for something refreshing yet tasty. Thai coconut water producers tap into native fruits and all time favourites to deliver new exotic tastes. The flavours for coconut water and coconut milk at Thaifex 2016 include:
Durian (coconut milk)
Passionfruit
Mangosteen
Bael
Lychee
Cocao
Melon
Banana
Almond
Rose
Mango
Chocolate
Matcha
Mocha (coconut milk)
Thai lime
Watermelon
Aloe vera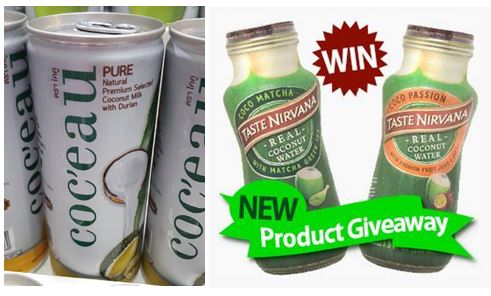 Taste Nirvana also showcased Real Coconut Water with Thai Chili, which was launched in 2013.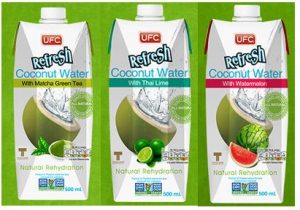 HerbSign (www.herbsign.com) showcased a coconut water made from fresh young coconut and bael (buddha's fruit). This product is available in the US since 2015.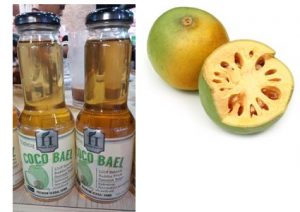 Palida's Jeri Ann, know for its beautiful Thai style coffee, unveiled its range of flavoured coconut drinks.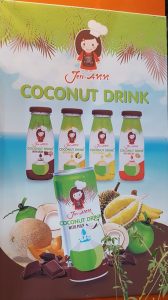 Organic and/or Never from Concentrate

Wild Coco is made from 100% Nam Hom fragrant coconut water and is certified as organic by the USDA.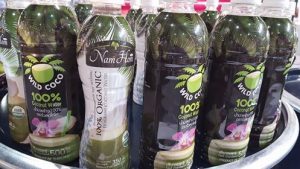 Fruit Kist coconut water is never from concentrate. Produced in Vietnam for Thailand's F&V Company Limited.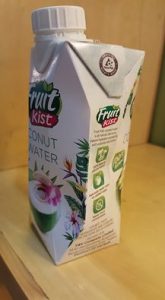 HPP Coconut Water
US-based Harmless Harvest, which is one of the first to use high pressure processing (HPP) to treat its coconut water, is contemplating of moving away from HPP. From April 2016, it will be using a new proprietary filtration system with no thermal treatment. This comes after the USFDA warned the company it was not doing enough to ensure the safety of its coconut water.
Despite Harmless Harvest, one of the biggest HPP coconut water producer turning away from HPP, several HPP coconut water products were still seen at Thaifex 2016.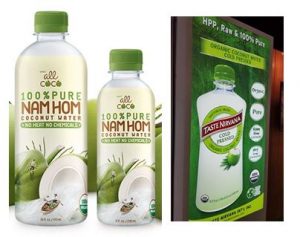 No HPP
Never More than 28 Days from Thailand's Organic and Natural Co., Ltd. is a company producing 100% organic Nam Hom coconut water certified by the USDA. The coconut water is never pasteurised, never heat treated and no HPP.
The coconut are harvested by the company's fair-trade farmers within 20 to 28 days as that is the best harvesting period for Ham Hom coconuts. According to the company:
Coconuts which are cultivated before 20 days will have less meat and the water will be sour.
▪ Coconuts which are cultivated after 28 days will have plenty of meat but the water will be tasteless.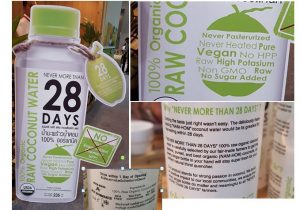 The coconut water is processed within 48 hours of leaving the trees. They are then frozen and can last for 2 years. Once defrost, it can last for only 15 days and must be consumed within 1 day of opening.
Sparkling Coconut Water as Mocktail

Blanc Coco, a 100% sparkling coconut water, is turned into a mocktail as new way to enjoy sparkling coconut water. Blanc Coco was mentioned as SIAL Innovation China 2016 Selection and Best New Non-Alcoholic Beverage at Gulfood Awards Finalist.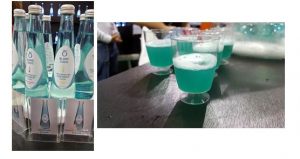 Tipco has turned coconut water into a summer hit with its limited-edition season's best Cocotini.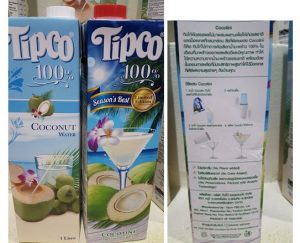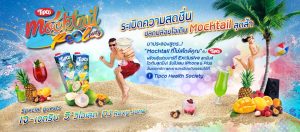 Instant coconut water
India's Habhit Wellness Pvt Ltd introduced instant coconut water powder in sachet. The instant coconut water in sachet was a stand out. This concept is not new as US-based Maxim / Ajmera Inc has already introduced something similar in 2011 under the Reva brand.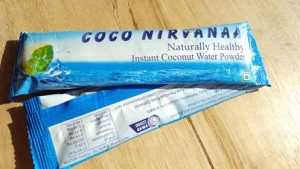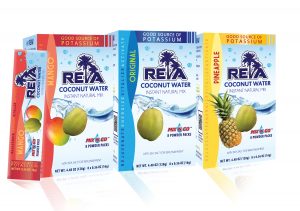 Given the right price, coconut water in sachet might work in India.