Seaweed snack producer Taokaenoi has launched an NFT airdrop campaign called "NFT : THE PHENOMENON" with Bitkub, a cryptocurrency and digital asset exchange. Under the campaign, digital asset will be attached inside the physical snack packaging for consumers to redeem 3 special collections namely "Journey of Taokaenoi", "Journey of Bitkub" and "Idol Yin War 9 Collections". The campaign will run until November 5, 2022.
The 3 special collections will be randomly enclosed in Taokaenoi's physical snack package both spicy and classic flavors (30-gram size), available at convenience and department stores in Thailand.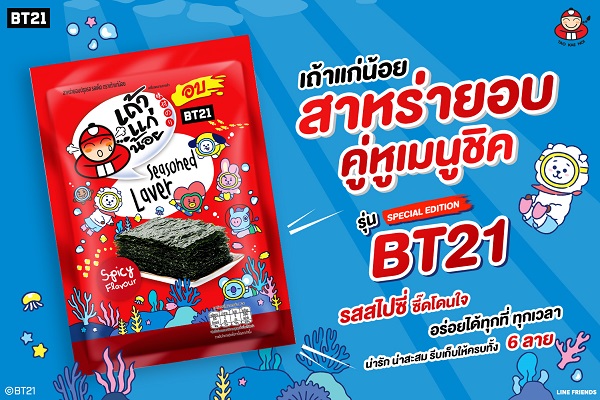 Apart from the NFT collection, Taokaenoi has launched the limited edition BT21 series to capture the attention of BTS fans. BTS created their own Line Friends characters BT21 in 2017.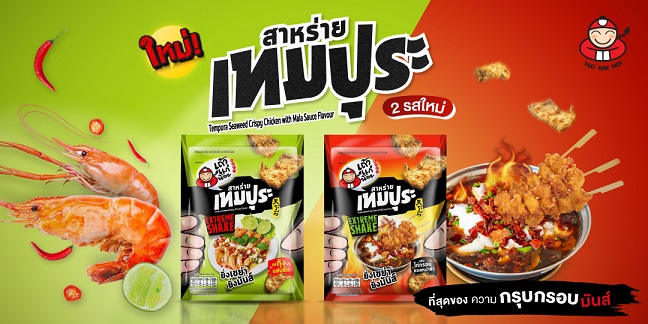 Also new are two tempura seaweed products by Taokaenoi – Tempura Seaweed Spicy Shrimp Flavour and Tempura Seaweed Crispy Chicken with Mala Sauce Flavour.