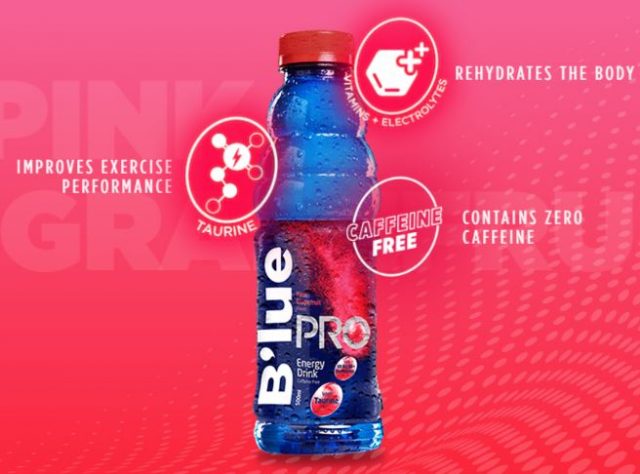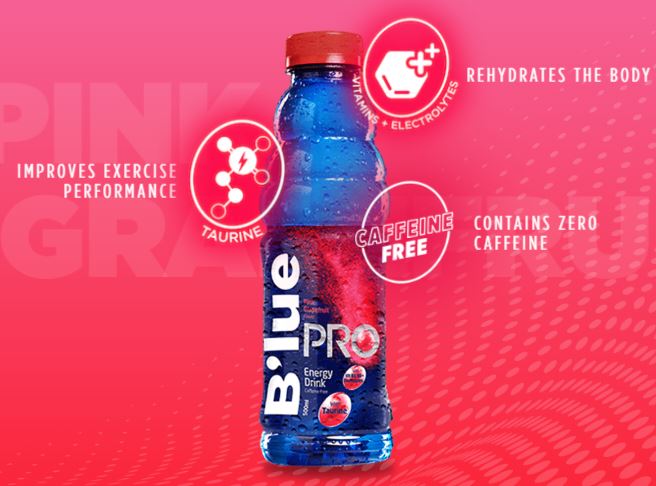 B'lue Pro with energy and electrolyte has been recently launched in the Philippines by Danone Universal Robina Beverages, the joint venture between Danone and URC. The new beverage is described as an energy drink and contains two variants – Pink Grapefuit with taurine and Peach Orange with green coffee and ginseng. Both contain vitamins and electrolytes.
B'lue Pro is quite similar to Mizone Mi-Pro, first launched in China in early 2017. It uses the same marketing approach as China with a focus on sweating. B'lue Pro is described as "sustaining your energy and fluids" so that "you can keep enjoying your passions even when you sweat."
Even though the new drink is labelled as energy drink, it is actually a drink that has the mental alertness of energy drink and the hydration property of sports drink. It is designed to meet millennial's active lifestyle and address consumer concern about the health properties of energy drink.