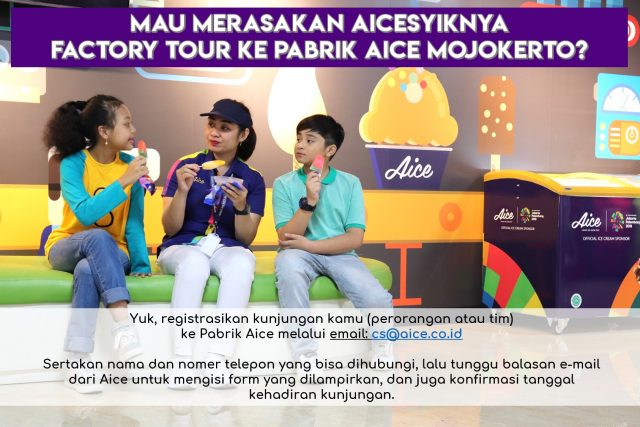 Aice Group Holdings Pte Ltd, the maker of Aice ice cream, has officially announced the opening of its second production facility in Mojokerto, East Java. With an investment of USD50 million, the new factory is said to be the largest ice cream plant in Southeast Asia spanning 44,152 square metres.
The factory was opened since October 2019 and comes with the concept of factory tour where visitors can see for themselves how Aice ice cream is made and have the chance to make their own ice cream. The factory has so far received around 15,000 visitors from all over the country. It is able to accommodate up to 100 people for each visit.
Aice's factories in Cikarang and Mojokerto will be able to satisfy the demand of its 200,000 resellers. The new Mojokerto factory will help Aice to recruit more resellers in East Java as well as meet demand from the Philippines and Vietnam.
According to Aice, chocolate is still the top flavour not just in Indonesia but also in the overseas markets. The company has recently rolled out ice cream in cone.