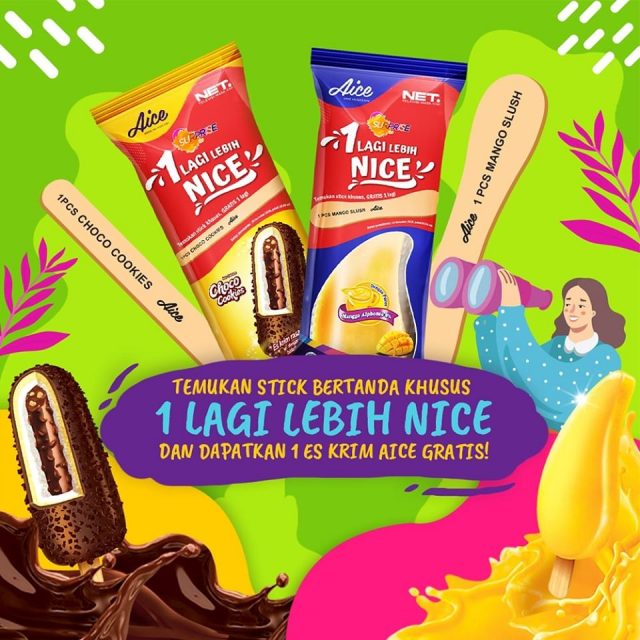 Aice ice cream, which has seen strong growth in revenue in Indonesia, has engaged in a promotion campaign that would drive volume growth and strike fear among its competitors. The new campaign sees Aice offering lucky consumers the chance to get another ice cream for free if the ice cream stick contains the word "1 Lagi Lebih Nice" or "One more is nicer".
The chance to win another product is a strategy widely used in the beverage industry especially in China to stimulate growth. The latest move by Aice would intensify competition in the mass market ice cream segment further.
In another development, Aice has opened its factory in Mojokerto in East Java for public to visit. The USD 50 million factory, its second in Indonesia, is the largest ice cream manufacturing plant in the country and will help Aice to expand further in Indonesia through the recruitment of more resellers.