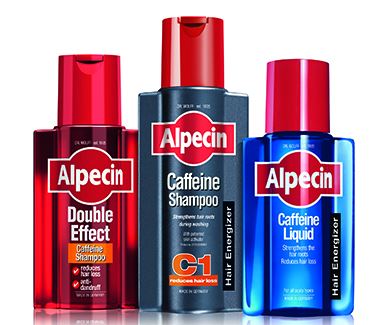 Alpecin is a new caffeine anti-hair fall shampoo that is making a mark for itself in Malaysia with its novel concept of using caffeine to tackle hair loss problem. There are many brands in the market aiming at promoting or preventing hair loss but nothing grabs the attention as coffee. Forget about the difficult sounding name Alpecin, now consumers will remember only caffeine shampoo and the red and white logo with strange sounding name written on it.
Alpecin is distributed by DKSH and is available at Guardian. Lazada and other B2C e-commerce sites are also selling the product online.

The brand is even featured on the BFM business station. Questions asked, can we get the same benefit from drinking coffee?
The brand is also promoting itself through advertorial on local newspapers. Here is an example in a Chinese-language daily. With strong marketing, Alpecin is increasing brand awareness and consumer interest through demonstrated science-based evidence, the "Germany's no 1 male hair care" credential and last but not least the use of the novel active caffeine ingredient.