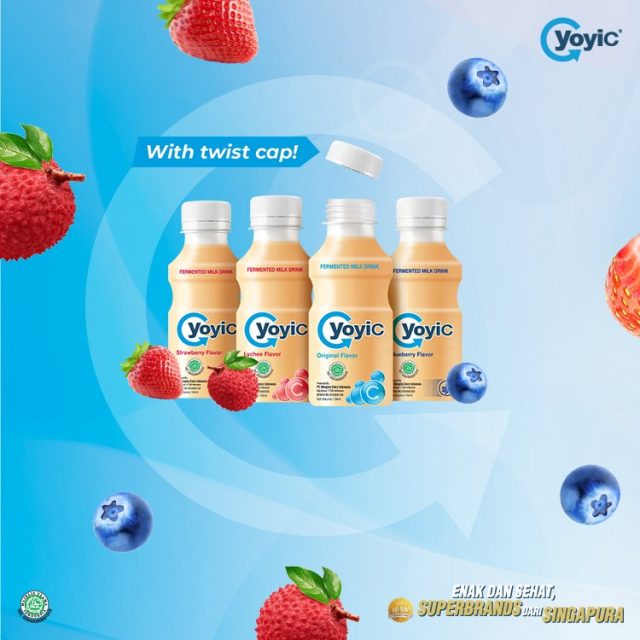 Mengniu has added new flavours to its YoyiC fermented milk drink in Indonesia and Singapore. In Indonesia, the two new flavours are strawberry and blueberry, which add to the existing original and lychee flavours. In Singapore, the new flavour is passionfruit, which is said to contain antioxidants and vitamins plus an amazing sweet and tart taste.
Another innovation for YoyiC in Indonesia is the use of the new twist cap that offers more convenience for on-the-go consumption.
To make it easier for Indonesian consumers to purchase YoyiC, Mengniu has made all its products in Indonesia available for purchase online.