Oriental Kopi (华阳) or Oriental Kopitiam, a coffee chain in Malaysia, is making waves in Malaysia. This particular coffee chain is known for its famous egg tarts and long queue where people patiently wait for their turn to saviour the food and drinks. During a visit to the Oriental Kopi outlet at Mid Valley Megamall on a weekday, there was already a long queue before 10am.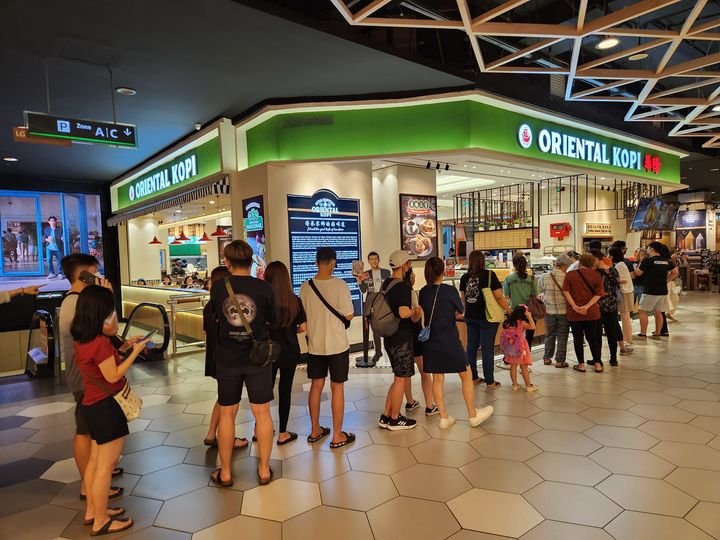 What is intersting about Oriental Kopi is the foodservice operator also has a range of packaged coffee and non-coffee products such as peanut butter and kaya selling in the leading supermarkets.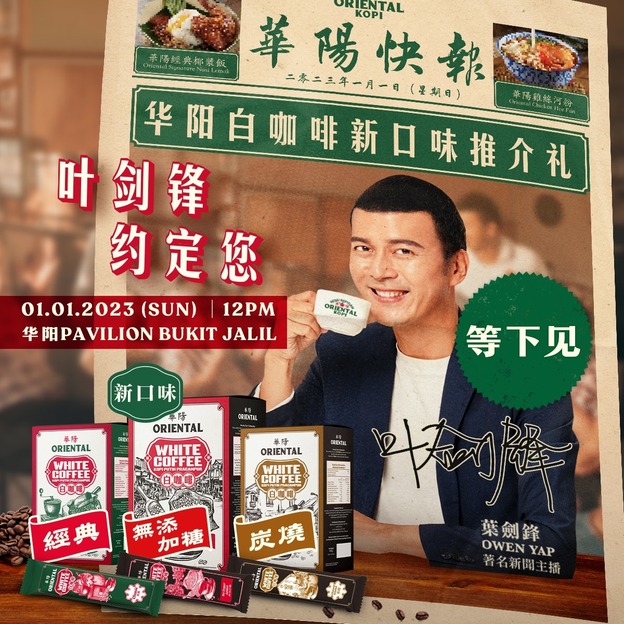 Oriental Kopi has recently launched its Oriental Kopi No Sugar Added White Coffee premixes, adding to the current range of Original and Charcoal Roasted White Coffee.
If Oriental Kopi continues with its winning streak, it could potentially rise to become a strong contender against OldTown White Coffee in both foodservice and packaged food.
Click here to purchase Oriental Kopitiam's products from its official store on Shopee. Get 15% off with minimum purchase of RM 90.