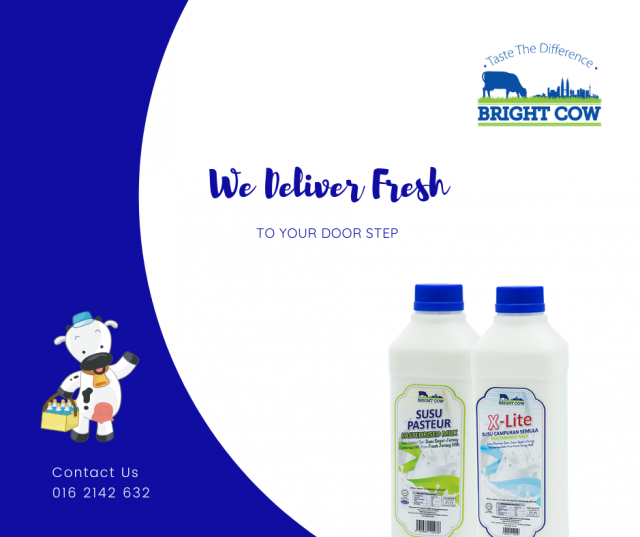 The latest announcement by FGV Holdings Bhd (FGV) taking a controlling stake in RedAgri Farm, the owner of the Bright Cow brand of dairy products, highlights the allure of the dairy industry in Malaysia. Malaysians want more nutrition and milk is seen by many as a good source of nutrition. Consumers are also upgrading to pasteurised fresh milk and has a greater interest in "freshness" as opposed to reconstituted or recombined milk. Dairy companies are pursuing the model of vertically integrating their operation including running their own dairy farms.
In the past few months, F&N has announced it would invest in dairy farm in Perlis, while Felcra has formed entered into an MOU with Qatari Baladna Food Industries to set up the largest dairy farm in Malaysia.
The RM10 million acquisition of RedAgri Farm by FGV places the palm oil major firmly in the fast growing dairy sector with a plan to process 20,000 litres of fresh milk a day by 2022. This would represent a 5 fold increase from the current processing volume of 4,000 litres per day currently equivalent to 1.5 million litres per year. The increase in the processing volume will be supported by contract farmers.
As a comparison, Holstein Milk, the manufacturers of Farm Fresh milk, has a total production of 19 million litres of raw milk per year and controls 45% of the country's fresh milk market.
As a palm oil producer, FGV has the added advantage of being able to supply palm kernel meal cheaply to feed its dairy cows.