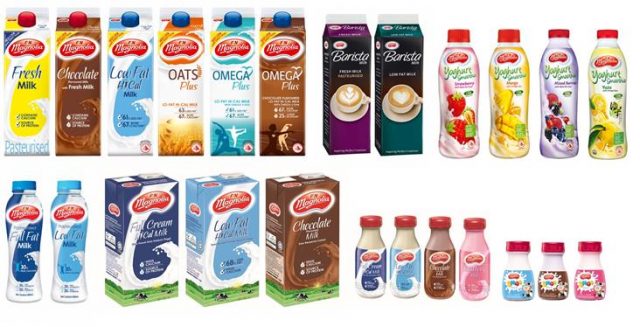 Fraser & Neave Holdings Bhd (F&N) has made a major investment in the dairy upstream activity by announcing on 8 October 2019 that it has bought 4,453.92ha of agriculture land in Chuping, Perlis for dairy cattle farming and milk production. Perlis is the northernmost state in Malaysia bordering Thailand. The cash consideration is RM 156 million. The seller is MSM Malaysia, the country's leading sugar refinery.
F&N's unit F&N AgriValley will import 4,000 milking cows in phase one of the project to produce 40 million litres of fresh milk a year. The long term plan envisages the Chuping land to have an annual production capacity of 200 million litres of fresh milk from 20,000 milking cows.
F&N AgriValley plans is to start upstream milk insourcing within 24 months after vacant possession is delivered at completion.
"In line with the nation's ambition to achieve fresh milk self-sufficiency, the proposed acquisition of Ladang Chuping to establish the country's first integrated dairy and crop farm is a significant step forward in the agricultural and dairy industry. By increasing fresh milk self-sufficiency, the country will become less reliant on milk imports to meet the nutritional needs of Malaysians," said F&N Chief Executive Officer Mr Lim Yew Hoe.
The company has plans to develop and promote eco-tourism activities at Ladang Chuping such as a viewing gallery and educational farm tours.
Dairy companies in Malaysia are moving into the fully integrated dairy model. The success of Farm Fresh shows Malaysian consumers now want fresher milk instead of recombined milk.
Taking a cue from Vinamilk and TH in Vietnam, F&N can move one step further by certifying its farms organic to pave the way for locally-produced organic milk in the future.
Updated
MSM has cancelled selling its Chuping land to F&N Holdings – 9 April 2020