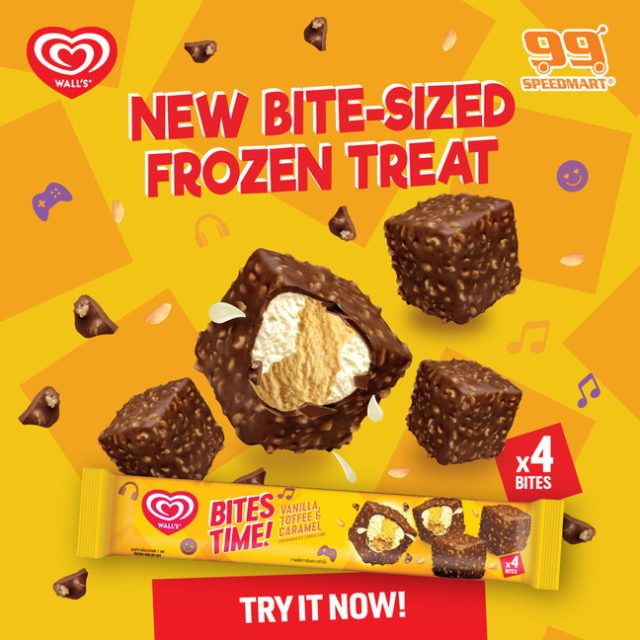 Wall's Bites Time, a perfect frozen dessert to be shared with anyone, anytime of the day, is now available at 99 Speedmart in Malaysia.
Bites Time in Thailand and Malaysia and Feast Pop in Indonesia is a vanilla and caramel flavour ice cream dice coated with chocolate and sprinkled with roasted peanuts.
Each pack comes with 4 bites.