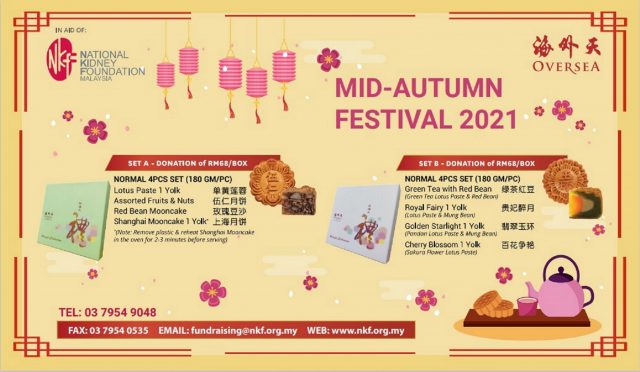 Usher in the Mid-Autumn Festival with NKF's Mooncake Charity Project
Petaling Jaya, 12 July 2021 – This year's Mid-Autumn Festival is upon us and it's time to celebrate with some mooncakes! The National Kidney Foundation of Malaysia (NKF) is joining forces with Oversea Group of Companies once again for their annual mooncake charity project to raise funds for NKF's underprivileged kidney failure patients.Perfect for personal indulgence and heartfelt gift-giving occasions, Malaysians can purchase the NKF mooncakes from 15 July until 3 September 2021 − with assurance that all funds raised will be donated directly to NKF Malaysia.
"Kidney patients need long-term treatment and the cost to sustain dialysis is high. As a non-profit organisation, NKF is doing its best to provide subsidised dialysis treatments to over 1,700 kidney failure patients through our 28 dialysis centres nationwide. Heightened by the pandemic, garnering the community's support for these patients have been a challenge. This annual mooncake charity project is part of our fundraising initiatives and amid such tough circumstances, we would truly appreciate the support and generosity of Malaysians," said Mr. Chua Hong Wee, Chief Executive Officer of NKF Malaysia.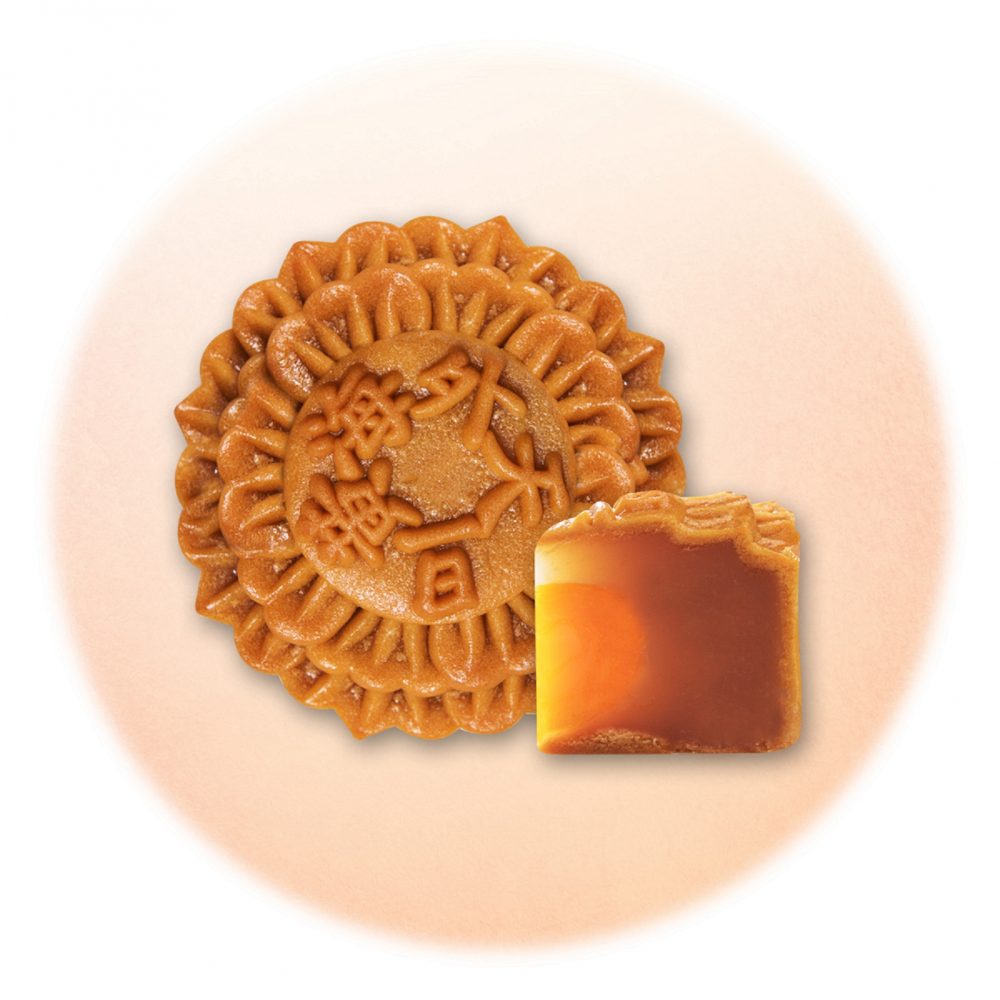 Everyone can enjoy these small, delectable desserts that come around only once a year as they are 100% halal certified. The Mooncakes come in two available sets:
Set A: This box includes a normal 4-piece set of mooncakes; Lotus Paste 1 Yolk, Assorted Fruits & Nuts, Red Bean and Shanghai Mooncake 1 Yolk for RM 68 per box.
Set B: This box includes a normal 4-piece set of mooncakes; Green Tea with Red Bean (Green Tea Lotus Paste & Red Bean), Royal Fairy 1 Yolk (Lotus Paste & Mung Bean), Golden Starlight 1 Yolk (Pandan Lotus Paste & Mung Bean) and Cherry Blossom 1 Yolk (Sakura Flower Lotus Paste) for RM 68 per box.
"The Mid-Autumn Festival has always been a celebration of family and togetherness. As everyone adapts to the "new" normal of social distancing, many families are still looking to celebrate this special occasion with mooncakes and good cheer, even if they can't do it together. The NKF mooncakes are something that families can extend to each other while supporting our fundraising initiative and ongoing mission in the process. The mooncakes promise to delight everyone, young and old!" he added.
These mooncakes can also make amazing gifts to others and sponsoring the mooncakes to NKF patients and their families will definitely make their day!
Pre-order for the mooncakes can be made from 15 July and Malaysians who are interested can access the online order form at bit.do/NKFMooncake2021 Payment can be made via credit card, cheque or postal order, as well as cash via deposit or online-banking transfer. Proof of payment is to be attached to the completed order forms and returned via fax or email.
Alternatively, Shopee users in Malaysia who are also interested in purchasing the NKF mooncakes can find out more through Shopee or the Shopee app.
Members of the public who are interested in contributing towards NKF's efforts for its dialysis patients can visit NKF's website at nkf.org.my or call 03-7954 9048 ext. 218 / 207.
About National Kidney Foundation of Malaysia
The National Kidney Foundation (NKF) Malaysia is a non-profit charitable organization dedicated to helping Malaysians suffering from end stage kidney failure who lack access to or cannot afford dialysis treatment. NKF currently has over 1,700 dialysis patients receiving subsidized dialysis treatment in 28 dialysis centres nationwide.