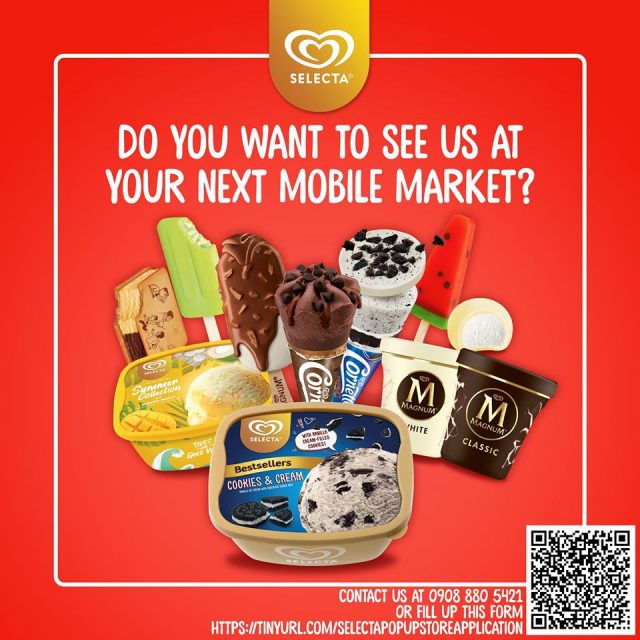 With the Enhanced Community Quarantine (ECQ) reducing out of home consumption in the Philippines, Unilever RFM Ice Cream, the maker of Selecta ice cream, has now turned to Ice Cream Pop Up Store to bring its ice cream closer to consumers.
The first pop up store will be at Don Jose Heights Covered Court on Saturday, 2 May 2020, at 7:30am-5pm.
Selecta is opening up application to have its pop up store feature at the next mobile market. The contact number is 0908-880-5421 or fill up this form https://tinyurl.com/SelectaPopUpStoreApplication.