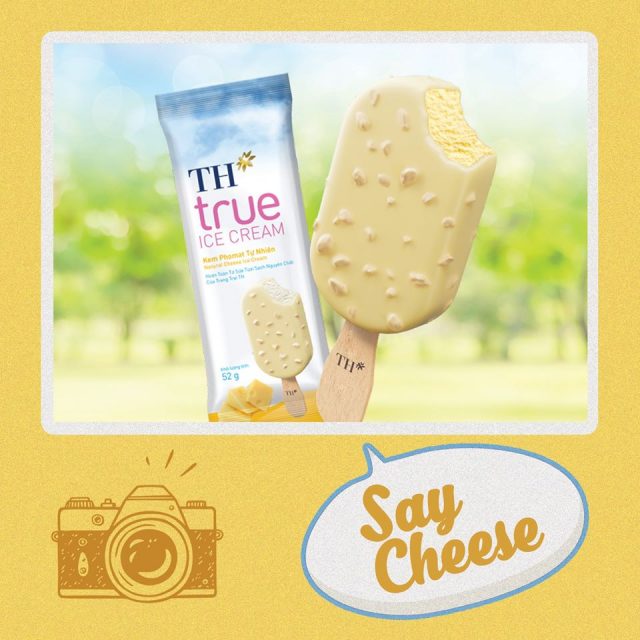 Vietnam's TH has recently launched a series of ice cream as the company expands its presence in the attractive ice cream market. Among the new flavours launched are cheese, coconut, strawberry and matcha green tea.
TH true ICE CREAM Natural Cheese Ice Cream Stick is interesting as it is among the few cheese ice cream in stick in Southeast Asia. In Thailand, Ete Say Cheese Cream Cheese Ice Cream was launched in late 2019.
Apart from cheese ice cream, the TH true ICE CREAM range now comes with three exciting flavours – strawberry, matcha green tea and coconut. The strawberry ice cream in stick is coated with chocolate and peanut.