Japan's DyDo Group Holdings announced on 15 October 2020 that it has transferred its shares in its consolidated soft drink subsidiary DyDo DRINCO Malaysia Sdn. Bhd. (DDM) to a third party. DyDo cited the poor performance of DDM as the key reason for divesting DDM to Singapore-based Lingua Franca Holdings Pte. Ltd., a company with a successful track record of investment in Malaysia and Singapore. Lingua Franca operates an M&A consulting and trading businesses in Southeast Asia.
DyDo bought a stake in the soft drink maker DDM from Mamee at the end of 2015. In 2019, DyDo dissolved the joint venture in Malaysia to make a fresh start. DDM currently produces BeFine yogurt drinks and Vida carbonated soft drinks.
Despite the best efforts by DyDo to restructure DDM, DDM as a business has not been performing to expectation.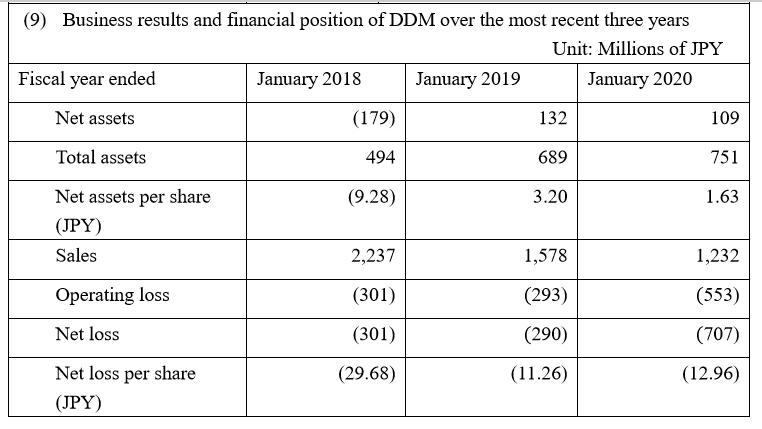 As part of the share transfer to Lingua Franca, DyDo will forgive all loans and uncollected interest owed it by DDM amounting to JPY 370 million. DyDo expects to post an extraordinary loss of about JPY 120 million in its consolidated statement of accounts for the fiscal year ending January 2021.

DyDo mentioned COVID-19 as part of the reason for the sale slump in Malaysia. Based on anecdotal evidence, the yogurt category including drinking yogurt has not been performing well in Malaysia. Moreover, carbonated soft drinks in general has been on a retreat in line with consumer shift to healthy beverages. Vida does play in the sugar-free segment but it does not have the reach and competitive pricing.
Our suggestion is to look at potential in functional water eg vitamin-enriched drinks and functional shelf stable dairy products with a mass market appeal.