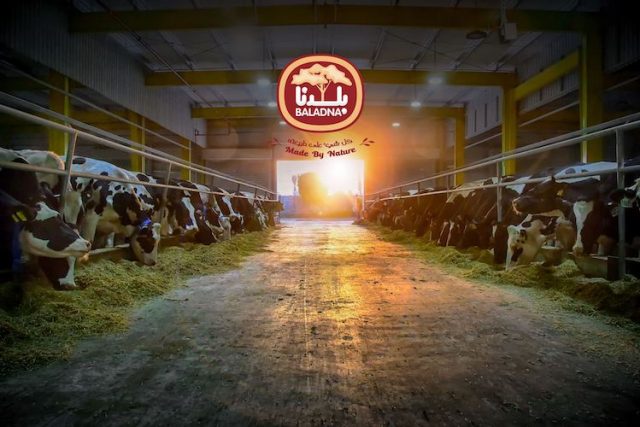 The Malaysian Federal Land Consolidation and Rehabilitation Authority (Felcra) signed a memorandum of understanding with Qatar's largest dairy producer Baladna Food Industries on 10 October 2019 to set up the largest dairy farm in Malaysia.
In Malaysia, we have seen F&N announcing on 8 October 2019 that it would enter into upstream dairy farming, while Farm Fresh acquired a dairy farm and a plant in Melbourne, Australia in 2018. Fresh milk is all the rage now as consumers seek higher quality and fresher milk source that is closer to home.
Goal: self-sufficient in local milk production in five years
Achieving self-sufficiency in milk production has always been the dream of governments throughout the world as this would eliminate the importation of dairy. Malaysia imported USD 3.9 billion worth of dairy products in 2018.
To cut down on dairy importation, the Malaysian government has set a five-year plan to achieve full sufficiency in local fresh milk production, up from 61.44% as of 2018, said Agriculture and Agro-based Industry Minister Datuk Salahuddin Ayub in August 2019. In addition to the Felcra's partnership with Baladna, three dairy valleys will be built in Perak and Selangor by the end of 2019 to provide land for farmers to rear dairy cows.
Multinationals are helping to develop the local dairy sector. Dutch Lady Milk Industries Berhad, the local unit of the Dutch dairy giant FrieslandCampina, is supporting this endeavour since 2013 through the Farmer2Farmer program to allow Dutch dairy farmers to come to Malaysia to share their experience, best practices and expertise with local dairy smallholders.
In Malaysia, the country's demand for fresh milk in 2018 was 67.1 million litres, said Ayub. Of the total, 40.36 million litres of fresh milk were produced locally. Farm Fresh alone is able to produce 6 million litres of milk a year, while Dutch Lady is the biggest purchaser of local fresh milk in the country.
Making full use of Felcra
Through the development of satellite farms, Felcra's participants can reduce their reliance on rubber and oil palm to achieve a new source of revenue. Felcra will also supply dairy cattle feed stock since oil palm leftovers can be turned into animal feedstock. In fact, the dairy sector is a large customer of Malaysia's palm kernel meal with New Zealand being one of the largest importers.
Baladna will contribute investment, expertise and technology to thej country.
The Qatari firm is in the midst of an initial public offering to raise as much as QR1.43 billion. Click here for Baladna IPO prospectus.
Would the collaboration between Baladna and Felcra serve as a launching pad for the Middle Eastern dairy company to enter into Malaysia and the rest of Southeast Asia? Baladna has already mentioned it is looking at exports as an additional source of revenue. The company has exported to Oman, Yemen, Iraq, Pakistan and Afghanistan with the first sales outside of Qatar made in April 2019 with the shipment of UHT long-life milk to Afghanistan and Yemen.