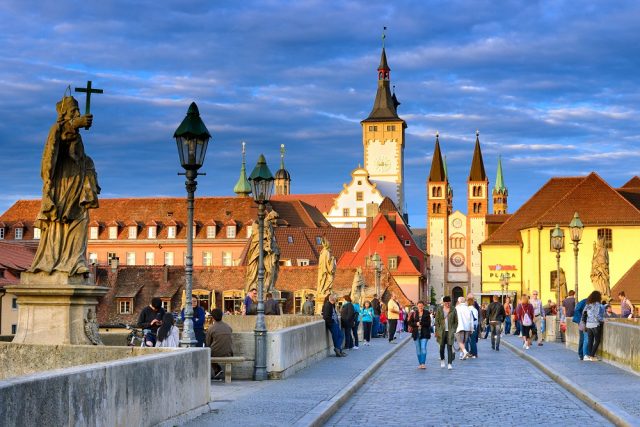 Kuala Lumpur, Malaysia, April 2, 2020 – During the recent lockdown the German National Tourist Board (GNTB) brings together their ongoing marketing activities on all social media channels worldwide in a joined communication campaign: #DiscoverGermanyFromHome. The main goal is to create inspiring, empathic and at the same time informative content in an engaging and interactive way and to communicate with tomorrow's consumers. The campaign includes virtual experiences of the destinations in Germany in all of the 16 federal states. The campaign, therefore, invites consumers to experience Destination Germany virtually and furthermore strengthens the communication with potential future Germany visitors. Besides #DiscoverGermanyFromHome the campaign also uses the hashtags that are currently circulating such as #staysafe, #stayathome or #traveltomorrow.
"We are active despite the lockdown", explains Petra Hedorfer, Chairwoman of the GNTB Executive Board, "with over 30 social media channels we are continuously trying to keep the interest in Destination Germany alive, inspiringly and informatively. Besides the direct consumer contact, we are also using our established online tools to maintain the active dialogue with our Germany tourism partners and the international tourism industry".
Due to the current situation the GNTB has postponed all planned market-specific and worldwide marketing campaigns such as the start of the planned campaign "German Summer Cities" and "#WanderlustGermany" to the second half of the year. The preparations for the campaigns have been completed to the extent that the digital parts of the campaigns can start at the flick of a switch.
Depending on current developments in the various source markets recovery measures could be started with the beginning of the second half of the year, campaigns could be rescheduled and campaign contents could be rolled out and quickly adjusted if necessary.
Background:
Germany's incoming tourism practically grounded to a halt within a few weeks due to the Corona crisis. Travel restrictions do not only affect travelling to Germany but also travelling from the most important source markets. The situation is only going to ease when the administrative measures on the destination as well as on the source market side allow an economic resumption of travel operations.
About the GNTB
The German National Tourist Board (GNTB) has its headquarters in Frankfurt am Main, Germany. It works on behalf of the Federal Ministry for Economic Affairs and Energy (BMWi) to represent Germany as a tourist destination and is funded by the Ministry in accordance with a decision taken by the German Bundestag. The GNTB develops and communicates strategies and products to promote Germany's positive image abroad as a tourist destination and to encourage tourists to visit the country. It has 31 agencies around the world to support its activities. More information can be found in our online press centre at www.germany.travel/presse.