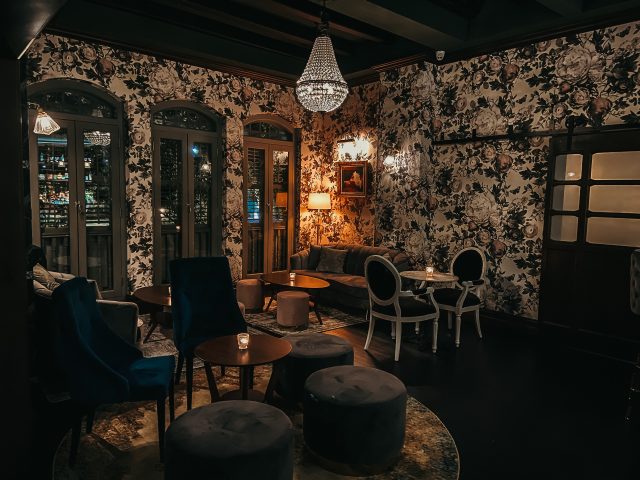 Singapore, 1 April 2020 – In an effort to support Singapore's food and beverage community, Barbary Coast has introduced a new late-night industry Supper to provide free meals to the wider community while continuing to remain open to the general public.
Initially conceptualised as a way to share an end of shift meal at cost with Singapore food and beverage industry comrades, the Supper initiative quickly gained traction within the industry as more and more people came forward to with donations for those in need of a warm meal. Plates were initially priced at cost (S$7 NETT), however over the course of just several days generous contributions from private donors have been pledged to cover nearly 600 plates, providing 20 plates per night free of charge for 30 days of operation. Anyone industry-wide is welcome, just RSVP for your plate between 5 pm to midnight, come and enjoy. No one will ever be given a bill or be asked to pay, though guests in a position to pay it forward are encouraged to do so.
Recognising how challenging the developing COVID-19 situation has been for Singapore's hospitality workers, the Supper initiative will provide Barbary Coast's much-loved staff meal to the wider community, encouraging bonding and camaraderie amongst Singapore's hospitality family. Supper is open to anyone in the food and beverage industry from any restaurant, cafe, bar or hotel – including everyone from front of house to back of house, cleaners and office managers, and especially those whose venues have been closed due to recent shutdown requirements.
Supper will take place every Tuesday through Saturday from 1 am until close (2 am on Tuesday / Wednesday, 3 am Thursday through Saturday). Every evening, Barbary Coast will post the plate of the day on the bartender chat and Instagram story (@barbarycoastsg); the first 20 people to RSVP via WhatsApp (+65 8869 4798) can reserve their free plate. Guests are encouraged to inform the team how many will be attending from the same outlet to ensure they're grouped together and to limit intermingling of groups.
In line with recent government regulations, Barbary Coast remains open to the public and has implemented new safety and hygiene measures, including banning all staff from wearing any jewellery below the elbow and keeping sleeves rolled up to ensure and encourage effective hand washing. As always, staff are required to wash their hands regularly; each table, dining counter and chair in the venue is also immediately disinfected after use. Respecting the recommendation for social distancing, Barbary Coast has reconfigured its seating to ensure a greater distance between all guests and marked specific seats for use to adhere to one meter or greater social distancing requirements.