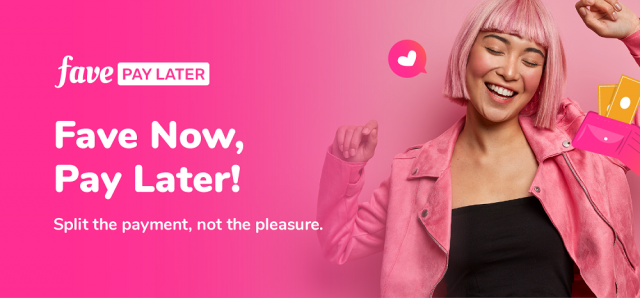 ●       Fave is introducing a new interest-free payment instalment option to consumers with instant access to millions of Singaporeans & Malaysians through the Fave app.
●       Consumers using FavePay Later will also earn up to 10% cashback with each transaction for their offline and online every day purchases.
●       FavePay Later is available to pay at over 40,000 stores across Singapore & Malaysia including Pandora, Marks & Spencer, Best Denki, Puma & GNC.
●       Fave is focusing on developing partnerships with large tech firms to extend Fave's BNPL offering to online commerce companies in the latter half of 2021.
Kuala Lumpur, Malaysia, 28 June 2021 – Fave, Southeast Asia's fast-growing fintech company, has launched its "Buy Now, Pay Later" (BNPL) service in Singapore and Malaysia, providing over 6 million Fave users with instant access to interest-free credit to be used at over 40,000 stores as a pilot. The service is available on the Fave app for iOS users today, followed by an Android release in July 2021.
With the launch of FavePay Later, offering interest-free flexible payments on the Fave app, Fave is redefining how the new generation of consumers get and use credit. Eligible Fave users will be able to split purchases over three equal, interest-free instalments. Repayments will be automatically drawn every month, with no fees charged for on-time payments. In addition, customers will earn up to 10% cashback with every purchase. FavePay Later is available at all Fave merchants in Singapore and Malaysia today, including marquee brands in popular retail verticals such Pandora, Marks & Spencer, Best Denki, Puma, GNC and more.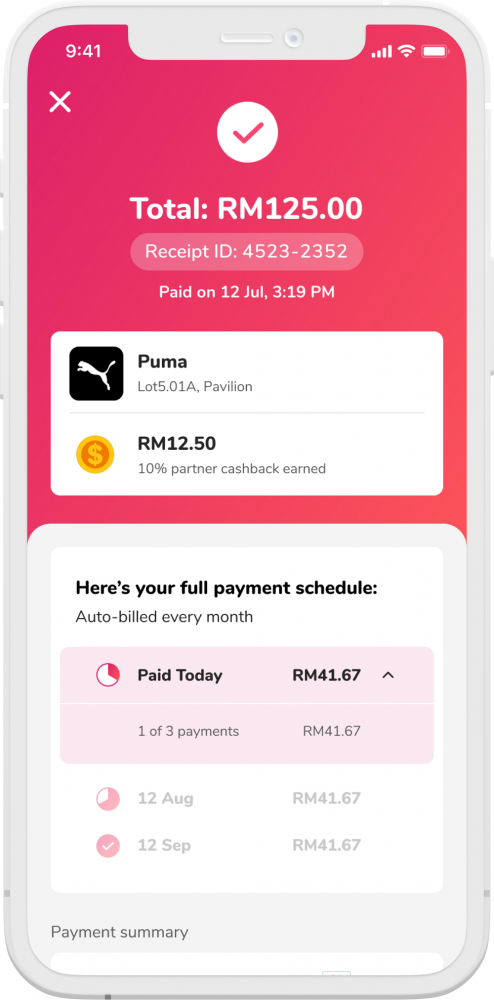 The launch of FavePay Later comes at a time of pent-up demand among consumers after prolonged periods of lockdowns and social restrictions, with cash-strapped consumers seeking easier access to credit and merchants seeking innovative ways to revive ailing sales. FavePay Later is hassle-free for merchants with no additional integrations nor platforms required. Merchants will benefit from higher conversion, revenue and customer loyalty without taking any additional risk; while enabling consumers to make a purchase and pay over three interest-free instalments.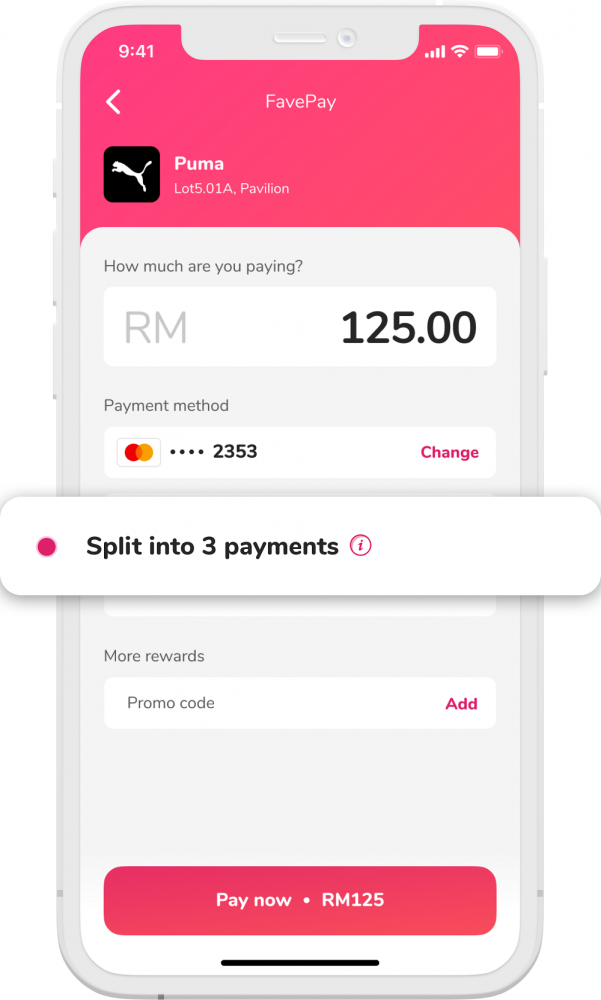 "As one of the leading payment apps in the region, we believe in pushing our boundaries and innovating to create better experiences. Our customers care about flexibility, convenience and rewards. FavePay Later is built with these customer needs in mind, and it leverages our consumers' trust in the Fave brand. We are excited to continue providing technology that helps our customers shop better, especially in the lead up to the reopening of shopping post-COVID lockdowns." said Joel Neoh, CEO of Fave.
"It's also becoming increasingly critical for merchants to work with partners that have integrated solutions such as Fave who cater for cashless payments, loyalty, and now, instalment payments that ultimately take care of all the processing and risk for merchants. In addition, merchants gain access to valuable user behaviour data and insights via Favebiz.com," added Neoh. 
BNPL is poised to grow rapidly in Southeast Asia. New research from Juniper Research found that, by 2026, BNPL services will account for over 24% of international e-commerce transactions for physical goods by value, from just 9% in 2021. The research also found that the global number of BNPL users will exceed 1.5 billion transactions in 2026, from 340 million in 2021. The market is set to grow from US$7.3 billion in 2019 to US$33.6 billion in 2027 at a compound annual growth rate (CAGR) of 21.2%, with the Asia Pacific leading the growth, according to key estimates from Coherent Market Insights.
Fave recently opened up their API integration for online e-commerce platforms to support FavePay payments with buy now pay later and loyalty cashback features. With a growing number of partnerships with large tech firms in 2021, Fave will extend its BNPL offering to some of the largest online commerce companies in Southeast Asia within the latter half of 2021.
In April 2021, Fave was acquired by Indian fintech tech unicorn, Pine Labs to accelerate joint global expansion.
For more information on FavePay Later, please visit:
SG: https://lp.myfave.com/favepaylatersg
MY: https://lp.myfave.com/favepay-later-my
About Fave
Fave is one of Southeast Asia's leading fintech platforms, providing a smart payment app for the smart generation of consumers to pay & save. Fave also empowers offline businesses to grow and digitally connect with their customers in a whole new way. Fave is on a mission to maximise joy & value in every shopping experience and accelerate the offline world's transition to the digital economy.
Fave currently operates in 35 cities across Malaysia, Singapore, and Indonesia. Fave will be launching in India in 2021.