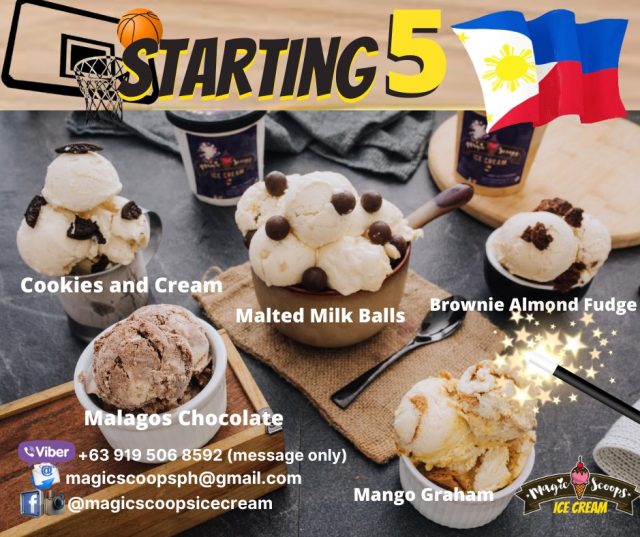 The best time for ice cream is always—whether you're binge-watching your favorite TV show online, working on your deadlines, or just cooling down on a hot day.
Making your ice cream experience all the more special is Magic Scoops First Five. Here they are:
Cookies and Cream – classic fave velvety vanilla with generous cookie pieces
Malagos Chocolate – rich cacao powder swirled in creamy vanilla ice cream base topped with malty and nutty choco droplets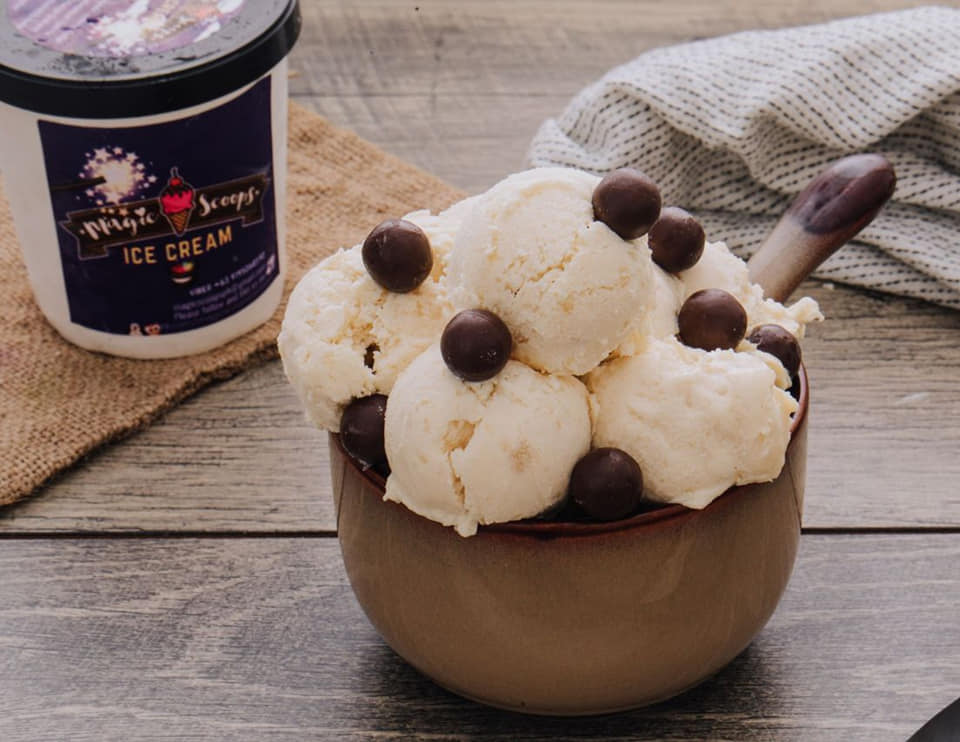 Malted Milk Balls – mix of ultra-creamy vanilla with generous choco milk balls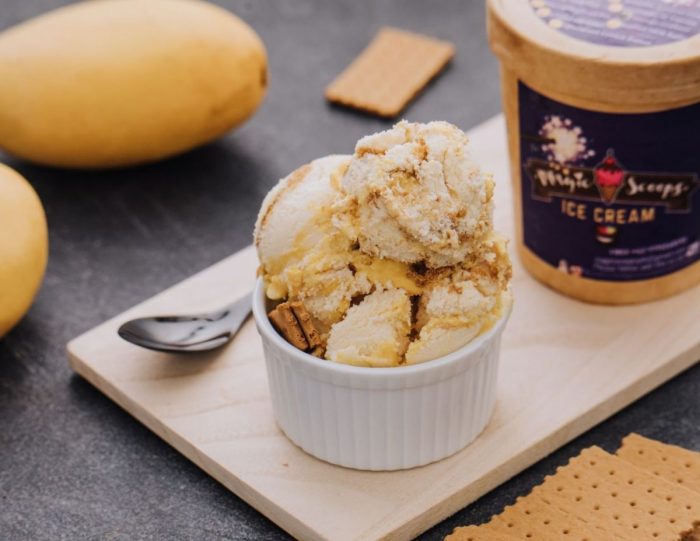 Mango Graham – inspired by well loved Filipino dessert. It has luxurious vanilla cream together with crushed graham bits along with extra thick swirls of mango pulp sauce
Brownie Almond Fudge – yum combination of buttery vanilla with chunky brownie pieces, chopped oven-roasted almond pieces and thick choco fudge
"We wanted to turn up the indulgence level of Filipino ice cream with this initial line of flavors with more to come in the coming months. We want in our own way to challenge Filipinos how they eat ice cream in today's new world." said Gerald P. Grana, Magic
Scoops Ice Cream's proprietor. "The Filipino way of life even in today's difficult times is full of many flavour inspirations, sometimes you just have to observe."
Filipinos have their own way of eating ice cream. Should you save the top layer with toppings and eat it last? Will you dig and tunnel down to reach the other yummy mixins? Or maybe, try to get a bit of everything in your spoon for a more balanced bite. And whichever way you choose to eat your ice cream, no judgements from us.
Magic Scoops Ice Cream is available for delivery via Food Panda. Follow and Like us on our official FB and IG accounts. For bulk orders, message us via SMS or Viber at 639195068592 or FB messenger @magicscoopsicecream
For distribution inquiries, email us at [email protected]. Share with us and tag us your Magic Scoops' photos and use the hashtags #MagicScoopsMoments #Happinessinapint #Sharethelove