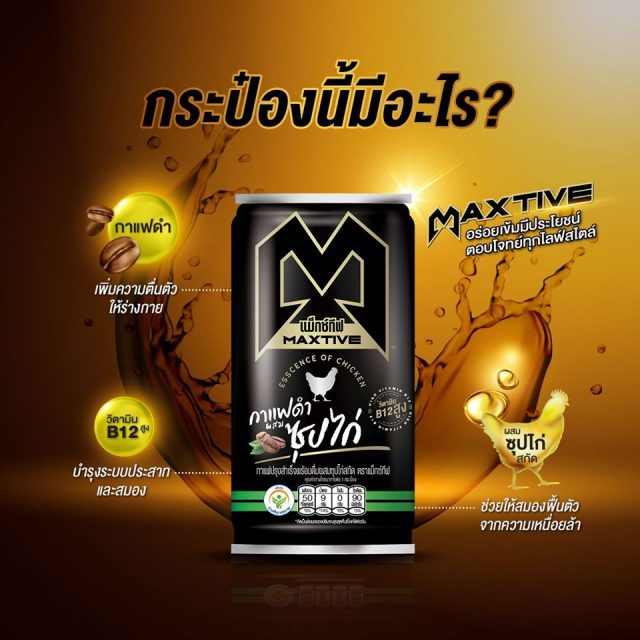 Sappe, the Thai functional drink company, has launched what is known as Thailand's first coffee drink with essence of chicken. The combination of essence of chicken, vitamin B12 and black coffee gives the drink a double boost of energy and mental alertness.
Black coffee is a wake-me-up, while the essence of chicken helps the brain to recover from fatigue. The vitamin B12 nourishes the nervous system and brain. The 180ml Sappe Maxtive Essence of Chicken in can format contains vitamin B12 that fulfills 30% of the daily requirement.
Sappe Maxtive Essence of Chicken essentially taps into a well known ingredient, which is essence of chicken that consumers strongly associate with relieving mental fatigue. We have also seen Nestle uses bird's nest in its yogurt drink for children in Vietnam. Bird's nest is a highly recognition ingredient in Vietnam. Among the benefits of bird's nest are supporting children's growth and development. The examples of essence of chicken and bird's nest show how brands can leverage on these well known ingredients to maximise the functional benefits of the products.
Sappe Maxtive Essence of Chicken retails at 7-Eleven for THB25 per can.