PT Hermadera Intirasa Prima (Herma Coffee) is showcasing its flavoured coffee at SIAL InterFOOD. The flavoured coffee in brew bag includes Turkish Coffee with Milk (Arabica coffee), Australian Almond Latte (Arabica coffee) and Vietnamese Ginger Coffee (Arabica and Robusta coffee).
Key ingredients in Herma Coffee Turkish Coffee with Milk are finely ground coffee (30%), ground spices (cinnamon, nutmeg, cardamom), non-dairy creamer (25%), and sugar (33%).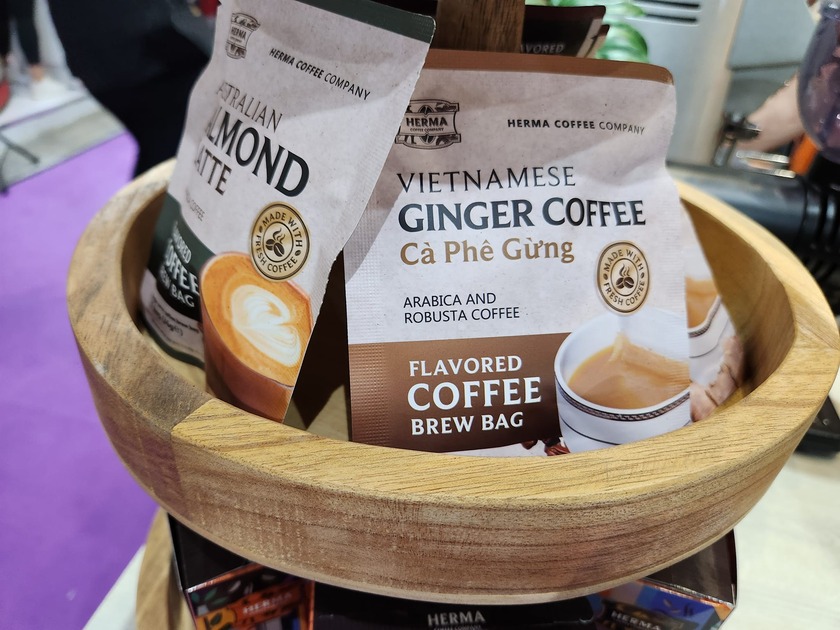 The company also has Turkish Kahve Dark Roast with Authentic Spices 100% Arabica coffee in drig bag format.
We are seeing growing consumer interest in Middle Eastern and North African coffee, particularly Turkish and Moroccan coffee, which are known for their heavy use of spices. For example, Marrakech's famed Bacha Coffee from Morocco has opened outlets in Hong Kong, Singapore, and Malaysia. Additionally, more Turkish coffee companies are exhibiting at regional trade shows, which is paving the way for more Turkish coffee products to enter the market.