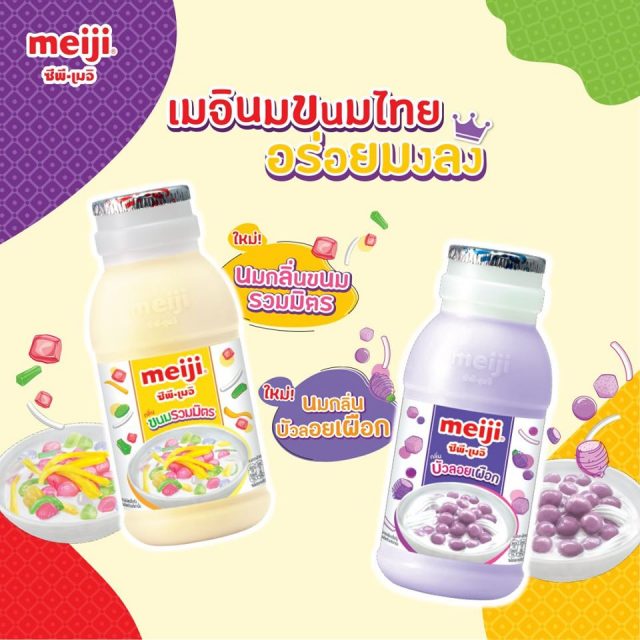 In paying homage to local Thai flavours, dairy major CP-Meiji has launched two new pasteurised milk featuring popular Thai desserts. The two new products are Nom Bua Loi Phuak (taro ball in coconut milk) and Ruam Mit dessert flavoured pasteurised milk.
Ruam mit is a popular Thai dessert made with ingredients such as coconut milk, sugar, tapioca pearls, corn, lotus root, sweet potatoes, beans and jackfruit.
Food and drink manufacturers are actively incorporating Thai flavours into their new products. Not only are Thai flavours popular locally, they also well received abroad. The use of Thai flavours can help unlock opportunities for brands to export overseas.