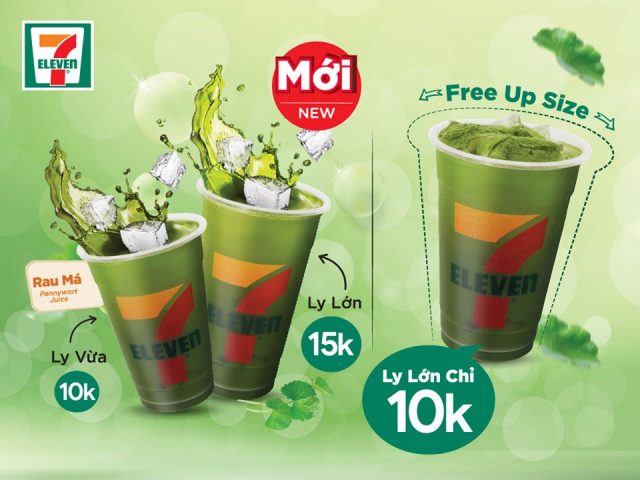 7-Eleven Vietnam has added a local drink pennywort (rau má) into its in-store beverage menu. The pennywort (gotu kola) juice is available for VND 10,000 to VND 15,000 per cup.
Pennywort is popular in Vietnam as a refreshing drink. It tastes a bit grassy but is packed with goodness. According to an article on Saigon Times, pennywort has beta-carotene, saponin, alkaloid, saccharide, vitamins B1, B2, B3, C and K, and minerals such as calcium, iron, magnesium, manganese, phosphorus, potassium and zinc. Pennyworth is good for the liver, spleen and stomach and for those with cardiovascular diseases.
However, pennywort is not recommended for children, pregnant women and nursing mothers.
The new pennywort juice at 7-Eleven Vietnam shows convenience store chains can tap into local popular beverages when looking for their next innovation idea.