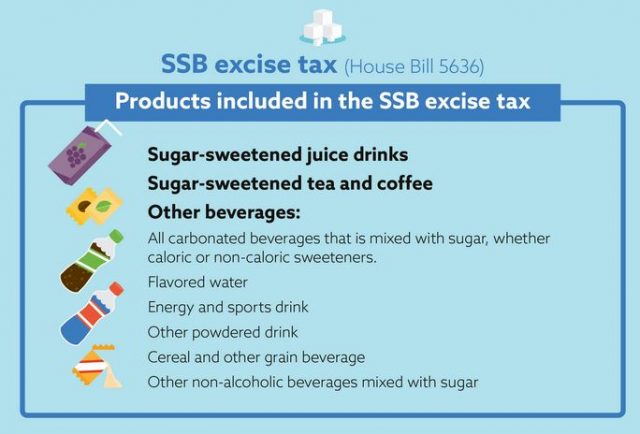 Pepsi-Cola Products Philippines Inc. was reported by the Philippine Daily Inquirer on 21 December 2017 of planning to reformulate its drinks following the passing of the law by the Philippines government to raise taxes on sugar-sweetened beverages.
Taxes on sweetened drinks passed
The recent passing of the
Tax Reform for Acceleration and Inclusion (TRAIN) bill in December 2017 saw the following taxes imposed:
PHP 6 per liter tax on drinks containing caloric or non-caloric sweetener
PHP 12 per liter tax on drinks containing high fructose corn syrup (HFCS) or combination
Exclusion includes stevia and coco sugar
However, all milk, whether powdered, ready to drink, flavoured or fermented, will be excluded from the tax, as well as ground and 3-in-1 coffee and 100% natural fruit and vegetable juices, meal replacements and medically indicated drinks and beverages sweetened with stevia or coco sugar.
The TRAIN bill favours stevia and coco sugar and there will likely be a strong push towards drinks sweetened with these in the future to avoid the hefty tax.
Pepsi to go for 100% sugar
At the moment, Pepsi-Cola Products Philippines uses 40% HFCS and 60% sugar. The soft drink company said it will reformulate to use 100% sugar. It will sell its HFCS inventory to other companies (possibly a Vietnam entity) to avoid loss. A source at Pepsi said the company started to reformulating its beverages as early as May and the taste will remain the same, reported the Philippine Daily Inquirer.
HFCS has been a contentious issue
The importation or in some instances the smuggling of HFCS into the Philippines has been blamed by local sugar planters for causing the drop in sugar prices. In March 2017, 6,000 people protested in front of the Coca-Cola factory in Bacolod City to demonstrate against the company's preference for the use of HFCS instead of locally-sourced sugar.
At the end of November 2017, the Sugar Regulatory Administration (SRA) as reported by Manila Bulletin temporarily stopped the importation of HFCS to arrest the decline in sugar prices.

Coca-Cola shifting to local sugar
An earlier article in the PhilStar in April 2017 mentioned Coca-Cola used 90% HFCS and just 10% sugar. But the company has already taken steps and has increased its purchase of local sugar by more than 80% in 2017 to 2 million bags compared with 2016 where it bought 1.1 million bags, reported the Philippine Daily Inquirer on 7 December 2017.

The TRAIN bill has been a momentous event for the Philippines beverage industry. Price hike is imminent in 2018 and reformulation of the sweeteners used in beverages will become a key challenge for industry players. There will likely be more impetus to use stevia of coco sugar as sweeteners going forward.