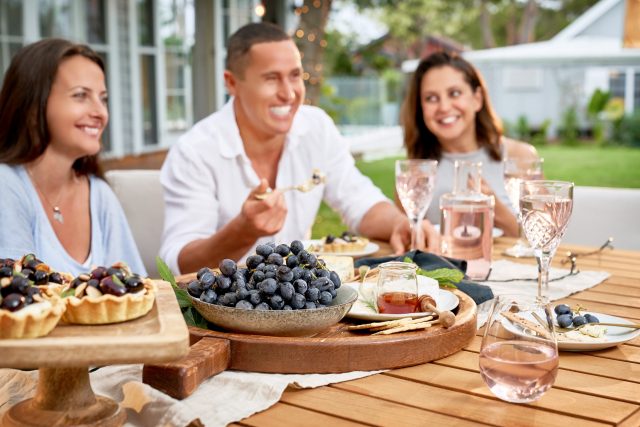 The Perfect Anytime Snack That Packs a Punch
KUALA LUMPUR, 14 April 2022 – Are you ready to be Embracing Grapeness? The harvest season from Australia is here again and we hope you are ready to celebrate yet another season of Taste Australia's juicy table grapes.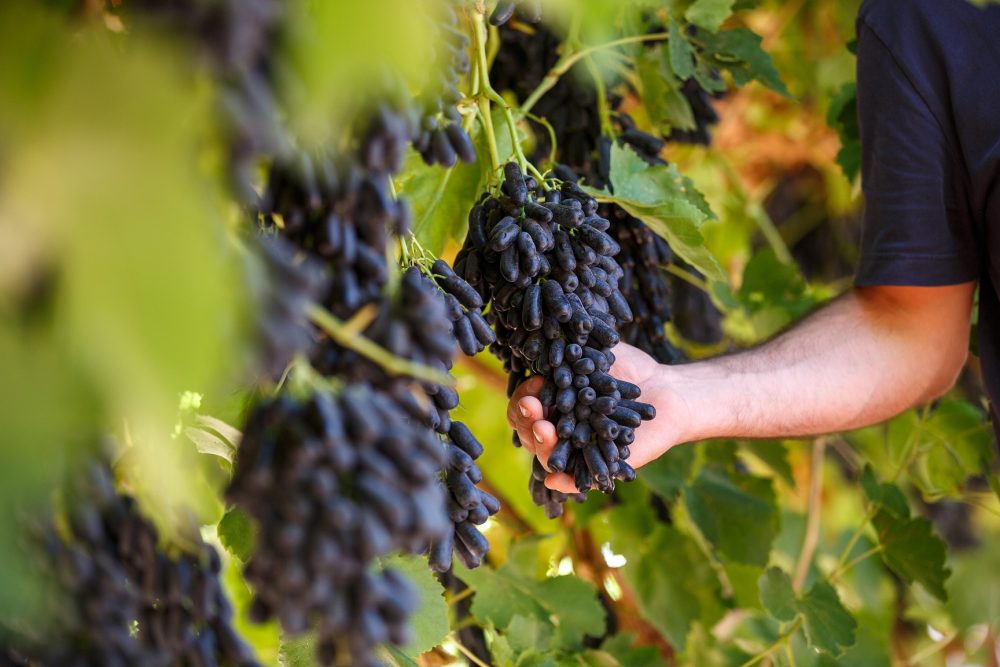 Australian grapes are available in more than 40 varieties and are renowned for their flavour, plumpness, and taste. Table grapes from Australia are categorized into seeded and seedless varieties which are either red, black, or green in colour. The four most popular are Thompson Seedless, Menindee Seedless, Crimson Seedless and Red Globe. While these public varieties are still very popular in domestic and export markets, there is a growing number of innovative and unique varieties developed by commercial breeders such as Adora, Cotton Candy, Golden Globe, Sweet Sapphire, Alison & Midnight Beauty.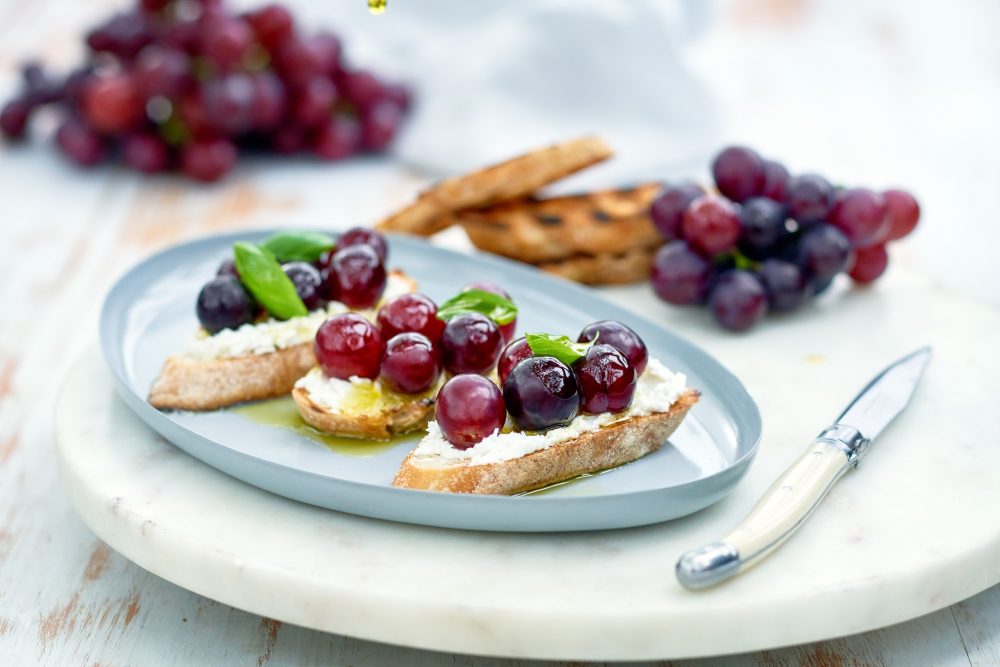 Malaysians love grapes and these eye-catching bright coloured superfoods are the perfect anytime snack and adding them to your daily diet will give you a much-needed antioxidant boost. Made from approximately 80 percent water and containing high amounts of fibre, not only do they hydrate, cleanse, and detoxify active bodies but they help keep your gut healthy.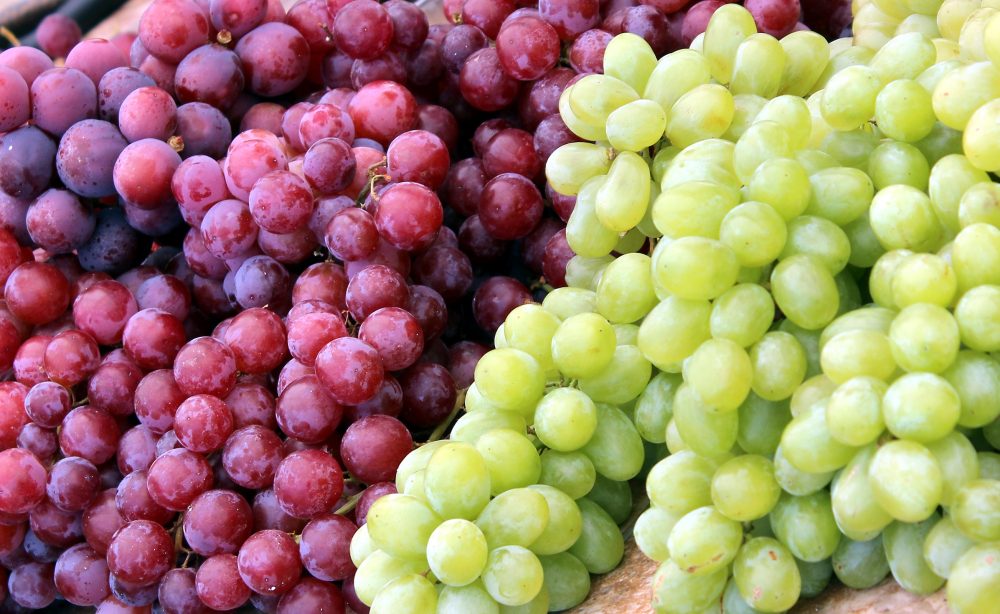 Not only are they sweet and crunchy but they sure do pack a punch too. Rich in phytonutrients, such as resveratrol, quercetin, anthocyanin and catechin, these jam-packed precious fruits are also a good source of vitamin C and Vitamin B6 that helps prevent heart diseases by inhibiting the build-up of plaque in coronary arteries, as well as inhibiting the growth of some cancers. But that's not all! With a low glycaemic index (GI) and being both fat and cholesterol free, grapes are also a great source of long-lasting energy and a perfect pick-me-up when you are peckish.
The benefits do not just end there. Grapes are also known for being great for the eyes. New research has revealed that eating grapes helps protect healthy retinal cells from damage and helps stabilise blood glucose levels after a meal, making them ideal for elderly parents or grandparents. 
Taste Australia trade efforts are being delivered through Australia's grower-owned Research and Development Corporation, Hort Innovation, with AUSTRADE. Hort Innovation Head of Trade Brei Montgomery said Australian grapes have a remarkable history and legacy dating back to more than a century ago. "With the Embracing Grapeness campaign, we wanted to highlight the wide range, freshness, and quality of our Australian table grapes. With warm, dry summers and deep, rich soils, Australia provides an excellent environment for growers to produce world-class table grapes. The warm sunny days and cool nights result in high-colour, sweeter and tastier grapes that are available from November through to May, with the peak export period extended from January to May."
These superfruits are produced in the premier grape growing region of Sunraysia (Mildura and Robinvale) in Victoria, and throughout South-Eastern Queensland. Other growing regions include Carnarvon and the Swan Valley in Western Australia, the Riverina district in Central New South Wales, the South Australian Riverland, and central Northern Territory.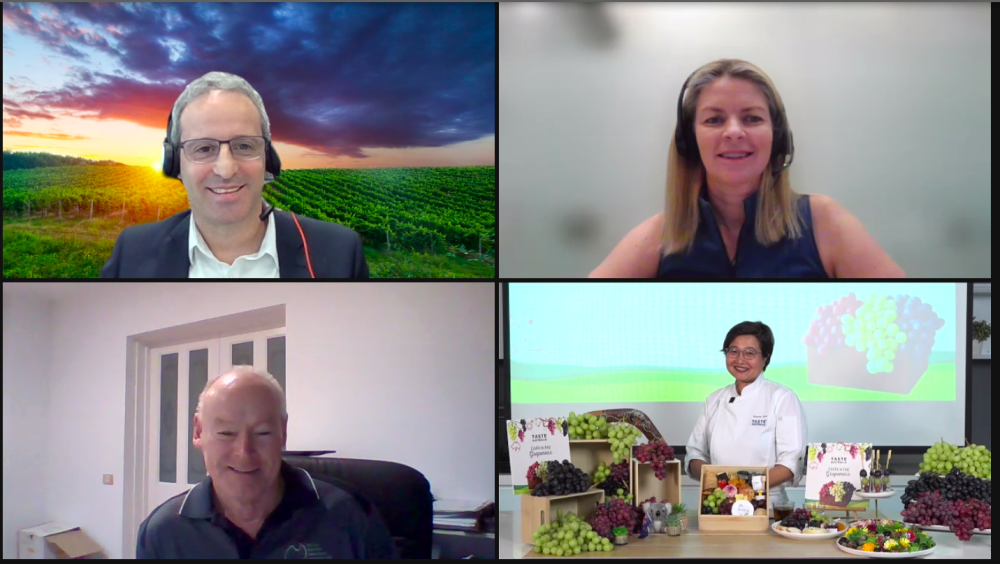 "The Australian table grapes have the highest fresh fruit horticultural export. Currently, our grapes are exported to 42 countries around the world. Over the years, our exports to Malaysia have remained steady, with last year witnessing an increase by 28 percent. This value continues to grow, hence we look forward to supplying more to the Malaysian market in the months to come," said Melanie Harris, Trade and Investment Commissioner of Malaysia and Brunei.
When selecting grapes, an important indication of freshness can be seen from the green stem and the presence of powdery white on the skin called bloom. Grapes which have bloom are generally picked more recently and had very little contact with moisture, which means it was transported through efficient cold chain. Another top tip when selecting green grapes is to choose a bunch with a golden tint, as this means they are sweeter in flavour.   
At the recent launch of the Embracing Grapeness campaign, Chef Annette of TCH Foodworks spoke about pairing food with table grapes, and said the flavour profiles of grapes go well with poultry and lamb. "Grapes are so versatile and pairs well with a large variety of specialty cheeses such as brie, blue cheese, ricotta as well as nuts. They can be the perfect addition to a sweet or savoury recipe for a refreshing twist. You can even cut them in half, freeze, and use them instead of ice as a natural way to chill and sweeten drinks. Grapes also fits well for children's meals as they are bite sized, easy to pack and incredibly sweet."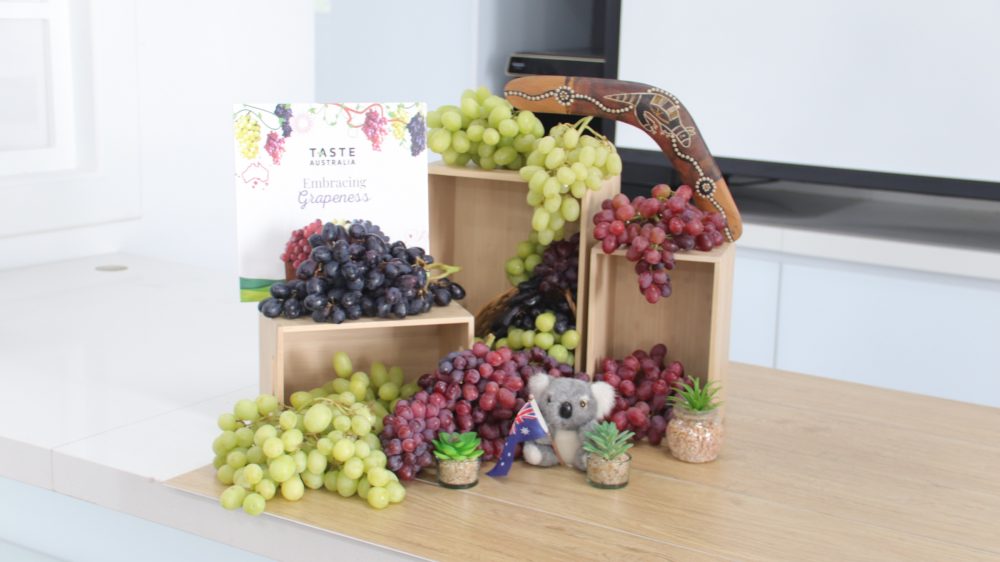 To get your hands on this much-loved Australian fruit, head down to participating supermarkets including AEON, Jaya Grocer, Village Grocer, Giant, TMC, Cold Storage & Mercato to enjoy their perfectly fresh and sweet taste.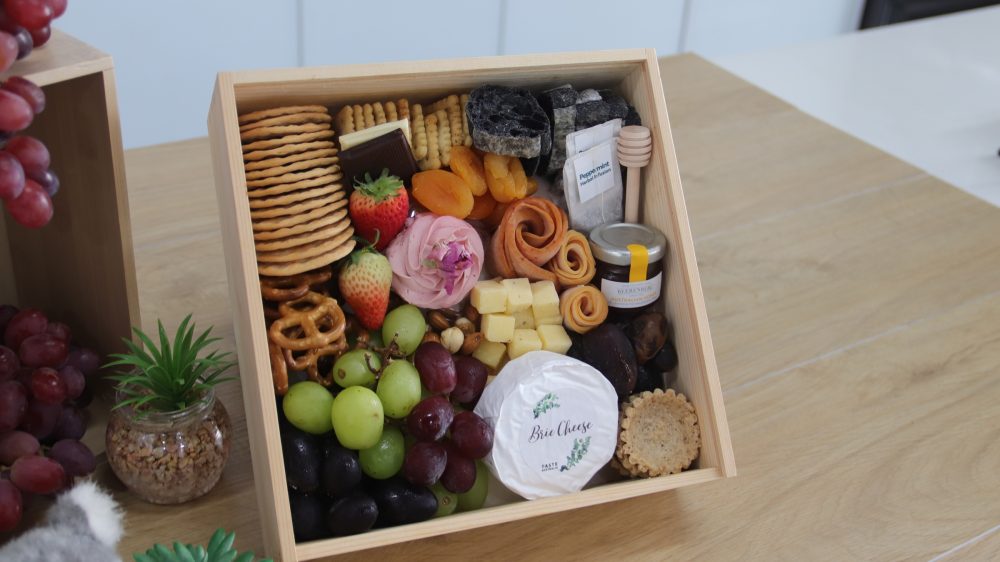 ABOUT TASTE AUSTRALIA
Taste Australia is the whole-of-horticulture Australian brand used by industry and Hort Innovation to help increase the profile, sales and consumption of premium horticulture products in key export markets. For more information, visit Taste Australia's website, www.tasteaustralia.net.au, or social media pages at Facebook: facebook.com/TasteAustraliaMalaysia/ or Instagram: @tasteaustraliamy 
Interesting facts on Australian grapes
 Grapes were first introduced to Australia 230 years ago.
Australia produces an average of 120,000 tonnes which is t

he same weight as 2,400 cargo planes.
 

Australian grapes are available each year from November to May.
More than 60% of Australian grapes are exported to 42 countries with most destined for Asia.

Australian grapes are hand-picked to ensure quality and avoid bruising

Grapes do not become sweeter once picked, only perfectly vine-ripened grapes will be hand harvested for your enjoyment.

Thompson Seedless (green), Crimson Seedless (red), Red Globe (red) and Midnight Beauty (black) are the most common grape varieties from Australia.

Red Globe, Crimson and Menindee grapes all have a low GI, meaning they provide slow released energy to keep you fuller for longer. Just another reason why they are a great choice.
The different table grape varieties 
 Many table grape varieties are grown in Australia, but the four most popular are Thompson Seedless, Menindee Seedless, Crimson Seedless and Red Globe. The sweet and juicy Thompson Seedless is Australia's current favourite.

Thompson Seedless: small to medium yellow-green oblong shaped grape with a soft berry skin, firm juicy pulp, and a sweet flavour. Available from January to May.

Menindee Seedless: light green to yellow oval-shaped grape with deliciously sweet, firm flesh and no seeds. Available from November to February.

Crimson Seedless: light red, oval-shaped grape with a thick skin, firm crisp flesh and a sweet neutral juicy flavour. Available from February to May.

Red Globe: pinkish-red grape that is very large, round and seeded. The berries have a crisp skin, fleshy pulp, and a very sweet taste. Available from December to May.
Nutritional value
Thomson grapes contain less than 100 calories per serving and provide almost a quarter of the daily intake of vitamin C.

Thomson grapes contain vitamin C, which helps support a healthy immune system and helps reduce tiredness and fatigue.

Red globe grapes have 5g of gut-healthy fibre in every serving.

Grapes are nature's lollies, they are the perfect post-workout snack, rich in all-natural energy to fuel you post-workout.

Grapes contain potassium which supports healthy muscles.

Grapes are a wonderful after school snack for kids, they contain potassium which supports healthy growth and development.
The perfect way to select and store grapes at home
When buying grapes, reach for firm, plump clusters that are securely attached to green stems .

Look for a silvery coating on grapes. This is the natural bloom (not dust) that protects the fruit and is an indicator of freshness.

Store grapes in an airtight container in the crisper draw of your refrigerator for up to two weeks.

Rinse grapes before eating and serve slightly chilled to enhance grapes natural crispness.

Top tip: Australian grapes have a thin and crisp skin so there is no need to peel the fruit.