Coca-Cola (Thailand) Co., Ltd. has introduced Fuze Tea in Burger King outlets in Thailand. The introduction of the billion-dollar brand enlarges the beverage choices for patrons of the fast food outlet, which has around 80 outlets in the country.
The partnership with Burger King marks the debut of the ready-to-drink Fuze tea in the foodservice channel in Thailand. There is a possibility Fuze Tea will be made available in the retail channel down the road but it is just the author's speculation. Nestea is served at McDonald's.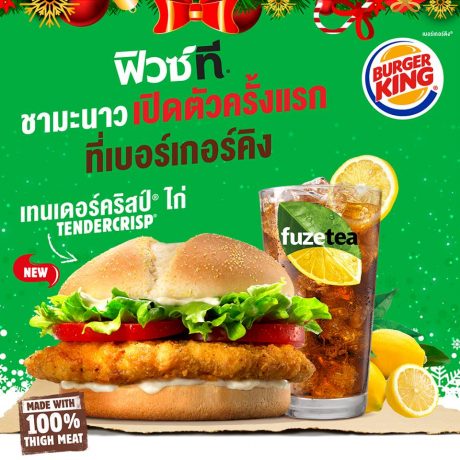 What Mini Me thinks
Partnership with fast food provider has been a key focus for beverage companies in view of sluggish sales in the retail channel. We have seen F&N's 100Plus successfully entering McDonald's in Malaysia riding on the fast food chain's 16% year-on-year growth in sales in 2016 and 22% growth in revenue in 2017.