Funan mall is bustling with a myriad of activities that are sure to keep every member of the family entertained this festive season! Other than the CapitaLand Malls X Popmart MOLLY 15: Into The Future Exhibition, we've got a list of fun activities for everyone!
1. Learn how to make unique desserts this Christmas with ABC Cooking Studio!
As the festive season draws closer, make sure you nail those Christmas desserts with workshops at Funan in partnership with ABC Cooking Studio!
Attend the Merry Christmousse (Trial Lesson) from now till 2 January 2022,  and learn how to make chiffon cake sponge, balsamic strawberry filling with black pepper and lychee yogurt mousse to resemble the Christmas bauble. Top it with strawberry slices and lychee pops topping and be ready to enjoy the burst of sweetness in your mouth.
The 2-hour workshop will be going at $35 for off-peak periods (Mon-Fri) and $48 for peak-periods (Sat-Sun). Remember to bring your own apron and carrier for your lesson! Visit ABC Cooking Studio (#02-29) today or click here to find out more and sign up.
2. Stay stylish this Christmas with BERNINA's workshops.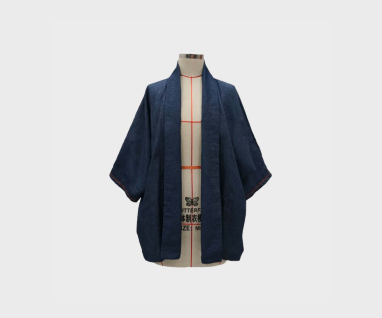 Channel your inner fashionista this Christmas by learning how to superbly finish and sew up a Kimono jacket with BERNINA. Feel comfortable, stylish, and show off your new creation!
This 4-5 hour workshop will be going at $168 per pax. Visit BERNINA (#03-K03) today or click here to find out more and sign up.
3. Showcase your green fingers with workshops from The Green Capsule.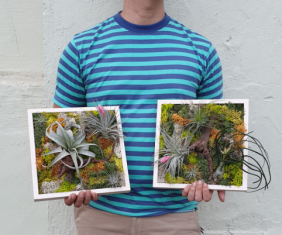 Go green while keeping it simple with The Green Capsule's Airplant Greenwall Workshop. You can choose to hang it up, place it beside your work desk or coffee table, or simply admire its beauty beside your bedside table or balcony. Learn the basics of these airplants and maintenance and create your own living art.
The workshop will be going at $40 per pax. Visit The Green Capsule (#04-11) today or click here to find out more and sign up.
4. Spend quality time withyour loved ones while creating beautiful gifts with CHOKMAH!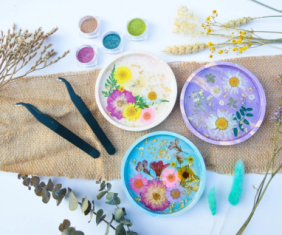 Christmas is around the corner and it's time to start thinking of gifts for your loved ones. Thus, CHOKMAH came up with this Christmas special workshop in collaboration with Floral Flairies to customise your very own Garden of Joy coaster!
This Christmas Special: Garden of Joy Coaster Workshop (Jesmonite Marble Casting & Floral Resin Pouring), will allow you to have bonding time this festive season with your loved ones while creating a beautiful handcrafted coaster!
The workshop will start with you crafting their signature marble-style coaster using Jesmonite. You will learn about the amazing properties of Jesmonite followed by the various techniques in making your very own handcrafted coasters which includes – colour mixing, pouring and casting techniques!
Next you will be applying flowers, glitters and finally resin to seal your composition. You will learn floral composition as well as resin preparation and pouring technique.
The workshop will be going at $120 per pax and will last approximately 3 hours. Visit CHOKMAH (#02-K10) today to find out more and click here to book your slot.
Win exclusive prizes too!
While you shop and enjoy these experiential offerings at Funan, remember to keep your eye out for AI powered influencer @here.is.rae. Take a Wefie with her and post it on your Instagram page, tag @here.is.rae and @capitalandmallssg and keep your account public to stand a chance to win a limited edition Christmas-exclusive MEGA COLLECTION 1000% SPACE MOLLY Christmas (worth S$1,199.90).