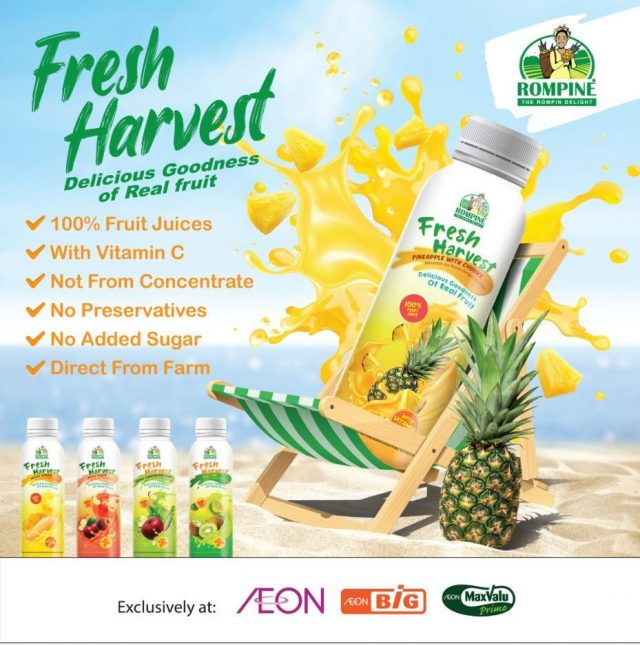 Malaysia's Tanah Makmur Berhad has announced the launch of Fresh Harvest, a 100% pure fruit juice squeezed from fresh fruits in the company's pineapple farm in Rompin, Pahang. Rompin is known for the growing of MD2 pineapples.
With its sweet taste, the MD2 pineapple remains one of the top pineapple varieties in the world
Tanah Makmur is principally involved in oil palm, durian and pineapple farming as well as property development.
Fresh Harvest pineapple juice is not from concentrate, has no added sugar and is direct from farm.
The pineapple-based fruit juice is available at all AEON JUSCO, AEON BIG, AEON MAX VALUE nationwide and comes in four different flavours.