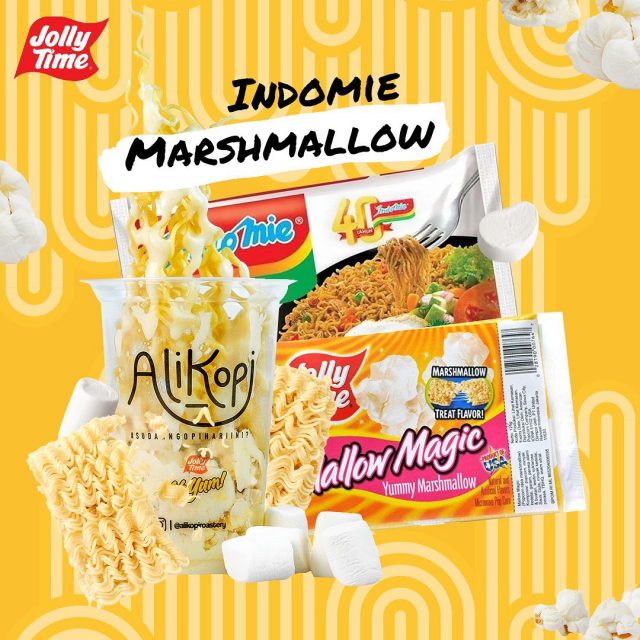 Indonesia's Ali Kopi Roastery has collaborated with Jolly Time popcorn to release four unique menu comprising 2 meals and 2 beverages.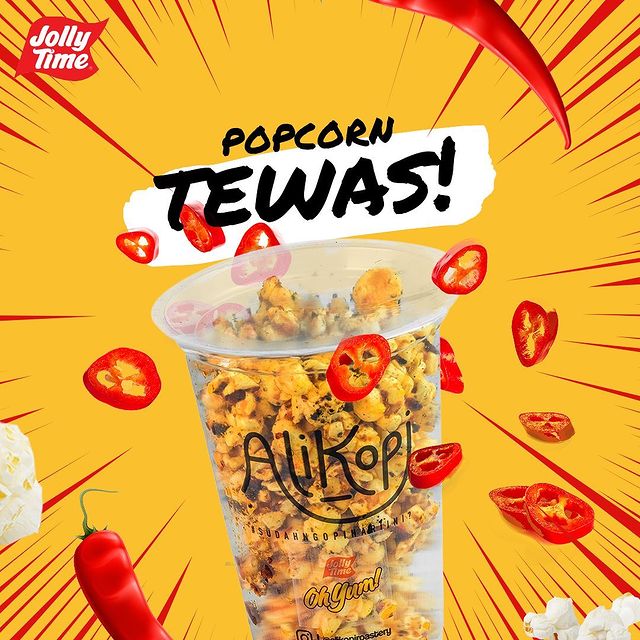 Indomie Marshmallow is a combination of Indomie and Jolly Time Mallow Magic. Popcorn Tewas is a spicy popcorn.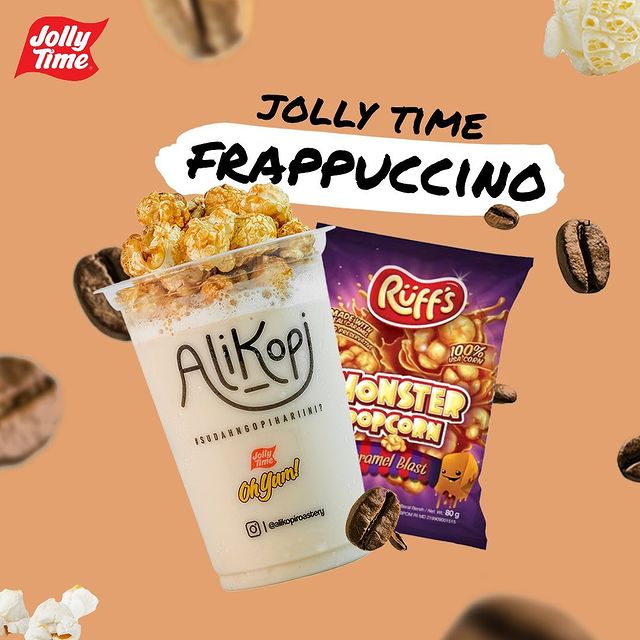 Jolly Time Frappuccino features Ruff's Caramel Popcorn Jolly Time as a crunchy topping. Jolly Time Cheese Tea is a blend of cream cheese, Ruff's Caramel Popcorn Jolly Time and tea.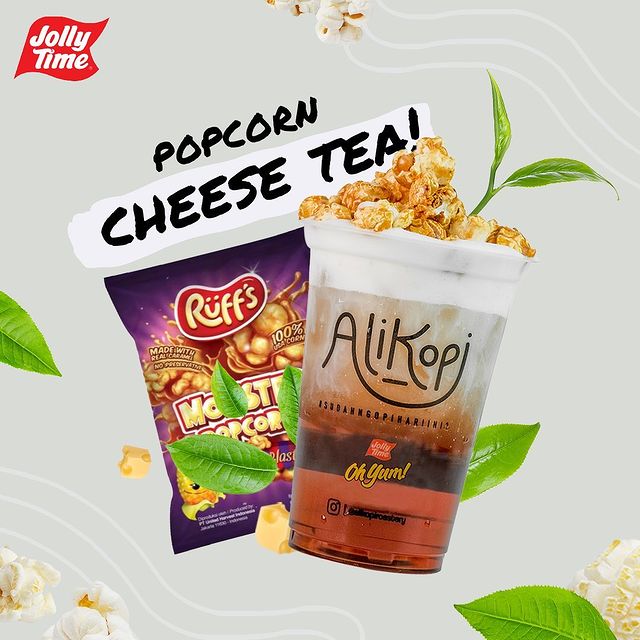 The latest collaboration with Jolly Time keeps Ali Kopi in the news.