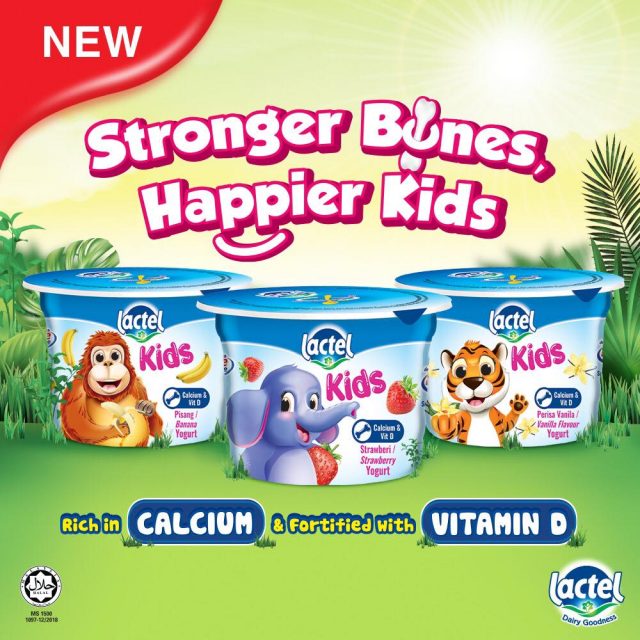 Lactalis has set its eyes on the children's spoonable yogurt segment with the recent launch of Lactel Kids in Malaysia. The new Lactel Kids Yogurt competes with Fonterra's Fernleaf CalciYum. Unlike Ferleaf CalciYum, Lactel Kids is sold individually and is available in three flavours.
The three Lactel Kids Yogurt's flavours vanilla, strawberry and banana are always popular with children.
Lactel Kids Yogurt is rich in calcium and fortified with vitamin D to support the child's bone growth. The yogurt is made with real fruit puree and contains no artificial sweetener.
On a per 100ml serving basis, Lactel Kids Yogurt (100g) has 2.9g of protein, 120mg of calcium, 14g of sugar and 110kcal of energy. It is priced at RM 2.90 at MaxValu Prime Sphere Bangsar South.