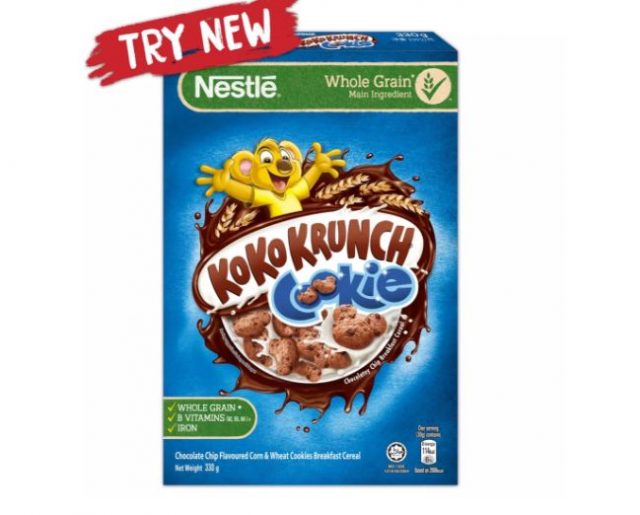 Nestlé has introduced Koko Krunch Cookies in selected markets in Southeast Asia including Singapore and Thailand. Koko Krunch Cookies come in a cute Koko Krunch shape with delicious Koko chips. The cookies are made with whole grain goodness and have vitamin B2, B3, B6 and iron.
The marketing message on the back-of-pack of the new Koko Krunch Cookies in Singapore is "Cookie for breakfast? Only when it is Koko Krunch Cookies".
The price for a 330g pack is SGD 5.65 on Nestlé Singapore's official Lazada shop.  Click here to purchase.
We see consumers using Koko Krunch as a baking ingredient and this perhaps has inspired the creation of Koko Krunch Cookies?