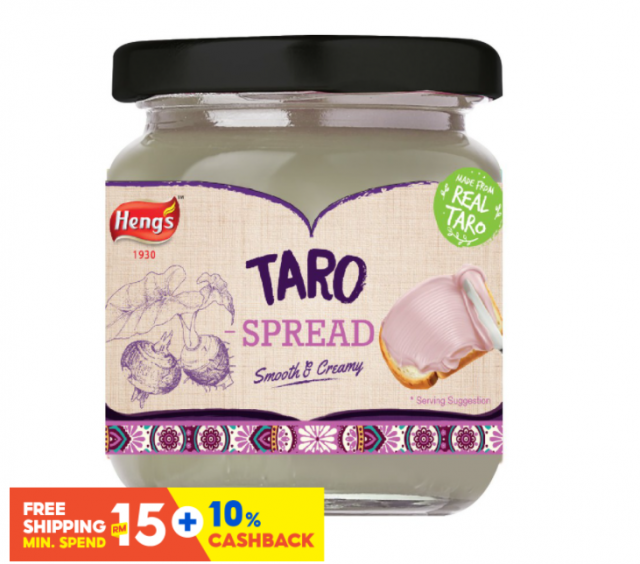 Heng's, famous for its Nyonya classic series ready-to-cook paste and sauce in Malaysia, has unveiled two interesting spread products – taro and salted egg. The taro spread is made fresh with real taro and is described as smooth and creamy. The spread can be used on bread.
The salted egg spread, which contains omega 6 and 9, can be used to make various dishes including Golden Salted Egg Burger and Golden Salted Egg Prawns.
Click here to purchase on Shopee.